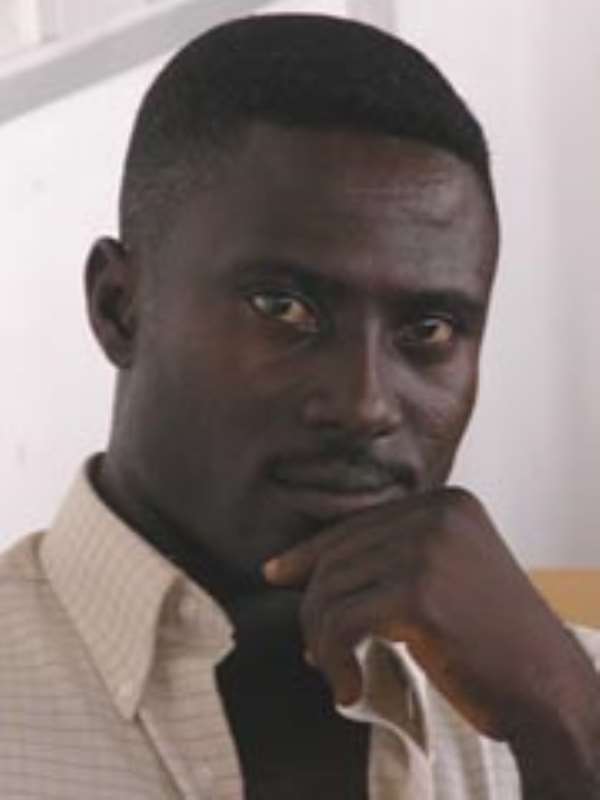 Three down twelve to go.
That is the story B/A United is facing now and any ardent supporter should puzzle out his or her own answer at the end of the season. If it's not relegation, then that person is hallucinating. I am not a soothsayer or seer nor a necromancer. All that I said in my recent articles about Gerge Arthur are now out for everybody to see.There is a difference between talent and expertise.Arthur had the former but lacked the latter. The writtings were on the wall from day one that he was going to fail because all the credentials and promises he was blustering about were false. Arthur should be made to respond to all the gibes coming at him as he was once considered very sanctimonious. The reservoir of trust once reposed in him has been eroded due to his chutzpa behaviour. The visceral anger against him by the supporters serves him right, now that he is at the whim of external forces which is beyond his control.
Every Chairman typically goes down in history according to the enduring influence of his vision and agenda. On that score George Arthur is the worst. He was devoid of vision and rendered incoherent by his irrational anger and pride. People who have studied this man in his different incarnations will believe everything I am writng about wholesale. He has a penchant for making unwise decisions and statements. Many mistakes have shaped the situation which has affected the team. Three defeats is a litmus-test issue on relegation. The trajectory of events in the team is making people go nuts and I can perfectly understand them.Majority of the supporters are pushing hard to obtain some reasonable facsmile of success for the team and as such there should be a cornucopia of clues as to how the team will bounce back now that the cap didn't fit the "King". The supporters should dig deeper into their pockets to help the players.Those who decried the administration of Zico as a reckless ignoramus while in office usually squeeze out the compliment that he brought a silverware to the team which was history.
Now that "George the King" has fallen from grace to grass his disciples who showed their bravado by going on a rampage with him are now going to melt like butter in the sun. Nana Sunyanihene was humiliated, disgraced and dumped in a scandalous manner not deserving even a prostitute.Arthur and his pussilanimous pack should go on the air and tell the whole nation the three Latin words "Mia maxima culpa" ( my biggest fault)
It seems George Arthur has given the fans of B/A United a bad cheque, a cheque which has come back from the Bank marked "insufficient funds". This team was once considered a paragon of Ghana's might but now it's a pauper.
Mr. TEE (Denver,USA)