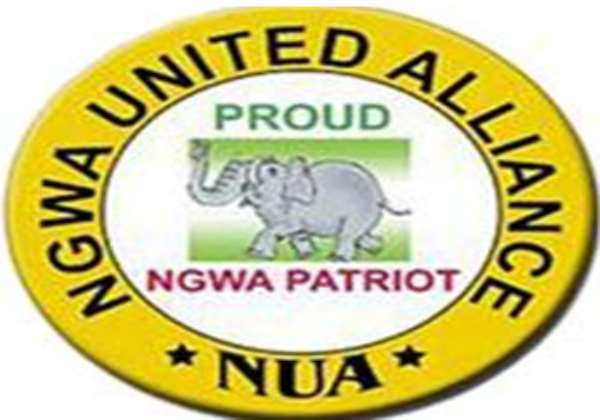 To fulfill our mandate, the Communication, Leadership Accountability, and Research Committee (CLARC) of the Ngwa United Alliance, USA recently completed a survey in Ala Ngwa on the performances of the elected representatives at various levels of government (Local, State and Federal) in Nigeria. The survey focused on the following seven areas:
1. Rural-Urban Navigation (Roads, Infrastructure, Sanitation)
2. Crime/Violence Control
3. Education
4. Healthcare Access
5. Clean Water & Electricity
6. Employment/Youth Empowerment
7. Accessibility of Government Representatives to the Electorate.
We are especially grateful to all the people back home who distributed the survey, collected the responses and provided the pictures and narratives.
The results of the survey are published in this first issue of the Leadership Verdict and include pictures, which as they say, are worth more than a thousand words.
Conclusion
Unfortunately, we do not have good news to report—the grade is POOR. The leaders in their respective areas of authority have failed the constituents either by their silence or their inability to do much for the communities and their constituencies. This is the sentiment echoed by the constituents throughout Ngwa land based on the survey responses. The pictures are definitely supportive of this.
There is no doubt that Ndingwa have suffered from bad leadership and representation for too long. We have been told that the senators and representatives only make laws and are basically unable to contribute meaningfully to the betterment of the people. Every once in awhile we read about some leader donating and commissioning things in their names. The pertinent question remains whether these "gifts" are from their pocket or part of the allocation given to their constituents. The "now you see it now you don't" is very confusing to our people. We expect our leaders to represent us always even if it is only by demanding what's due us. They should be the voice of the people but their silence when it matters most is deafening!
When necessary, Ngwa representatives should come together and form a pressure group for the interest of ala Ngwa irrespective of political affiliation. We hope the poor grades which resulted from this exercise serves as a lesson to current and future representatives; a reminder that their constituents expect the dividends of democracy to reach them. NUA CLARC will continue monitoring and ready to report improvements or the lack thereof as warranted.
P.S. After the survey was completed, we received reports that the Abia state government has started "patching" some roads. We hope these will be sustainable improvements which will withstand the upcoming rainy season when the effects of these bad roads are felt the most. Our people have a right to be skeptical about these new road projects given the track record of the government. We should all take a wait and see attitude.
It should be noted that the elected officials were offered the opportunity to provide an assessment of their stewardship but they did not respond.

2013-12-02 161117

2013-12-02 161620

2013-12-02 161640

2013-12-02 161654

2013-12-02 161739

2013-12-02 162107

2013-12-02 162259

2013-12-02 162358

2013-12-02 162642

2013-12-02 162818

2013-12-02 162854

2013-12-02 162917

2013-12-02 163312

2013-12-02 163329