Government will bring development - Minister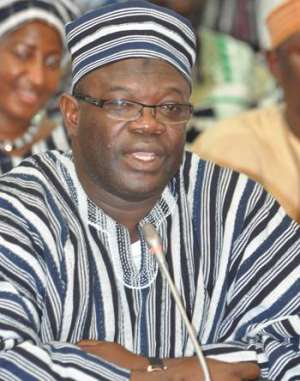 Alhaji Limuna Mohammed-Muniru
Bawku (U/E) Oct. 20, GNA - Alhaji Limuna Mohammed-Muniru, Upper East Regional Minister, has given the assurance that Government was determined to mobilize resources and provide the necessary leadership to ensure sustainable development.  
He said Government was in its action phase of development and that the Better Ghana Agenda, which was on course, would soon make life bearable for Ghanaians.
He said Government had faced a few fiscal challenges, some of which emanated from the credit crunch experienced by the developed countries which were Ghana's developmental partners.
Alhaji Mohammed-Muniru said this at the weekend during the submission of the executive committee report of the Bawku Municipal Assembly.
He urged the existing and newly created districts not to wait for handouts from development partners and transfers from Central Government but should increase efforts in mobilizing internally generated funds (IGF) to address some immediate needs.
Alhaji Mohammed-Muniru said most assemblies, at the time of seeking to be established, provided cozy stories about their economic potentials and viability, but on attainment of the district status started complaining about financial difficulties.
He said the assemblies needed to mobilize IGF for sustained development adding that the street naming and property address systems were underway to enhance property identification and rate collection among other things.
Presenting the committee's report, the Regional Minister, who has been acting as the Chief Executive of the assembly, mentioned that six sub-committees including finance and administration, environmental health and sanitation, works, development planning, and justice and security made recommendations which were presented for approval and implementation.
On security and justice, the Minister said the four-year old ban on motor riding would soon be considered for review.
He said the committee was satisfied with the work of security agencies in the municipality and recommended that more should be done to enhance the situation to bring total peace to the area.
He recommended the tackling of the deplorable sanitation situation in the municipality adding that the wellbeing of the people was a priority to members of the assembly.
GNA