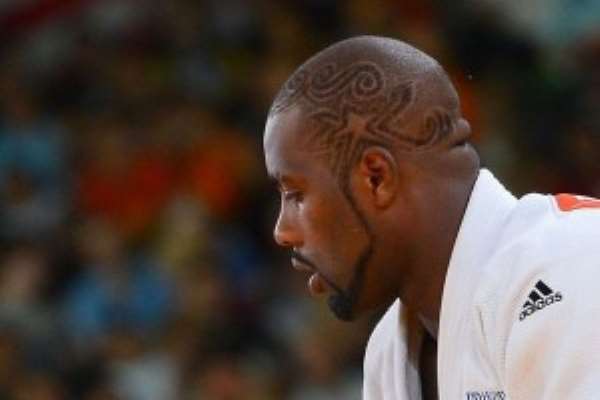 375368_le-judoka-francais-teddy-riner-lors-de-son-combat-contre-le-polonais-janusz-wojnarowicz-en-100kg-lors-des-jo-de-londres-le-3-aout-2012
http://en.africatopsports.com/wp-content/uploads/2013/09/375368_le-judoka-francais-teddy-riner-lors-de-son-combat-contre-le-polonais-janusz-wojnarowicz-en-100kg-lors-des-jo-de-londres-le-3-aout-2012.jpg Teddy Riner will follow a medical procedure for his shoulder. Touched during the preparatory course of the world judo championship in Rio, the French judoka, Olympic champion in 100 kg, will undergo arthroscopic surgery on Tuesday.
"The specialized radiographs showed limited damage to the cartilage and the labrum (rim) leading to the requirement of a minimally invasive arthroscopic treatment of these injuries,"  reported AFP quoting a "medical source " . An injury that has not prevented the Guadeloupean from winning his sixth title of world champion heavyweight in Rio de Jainero.
After this operation, Teddy Riner will observe a month rest before following a progressive rehabilitation to reach full speed before the Paris tournament next year.