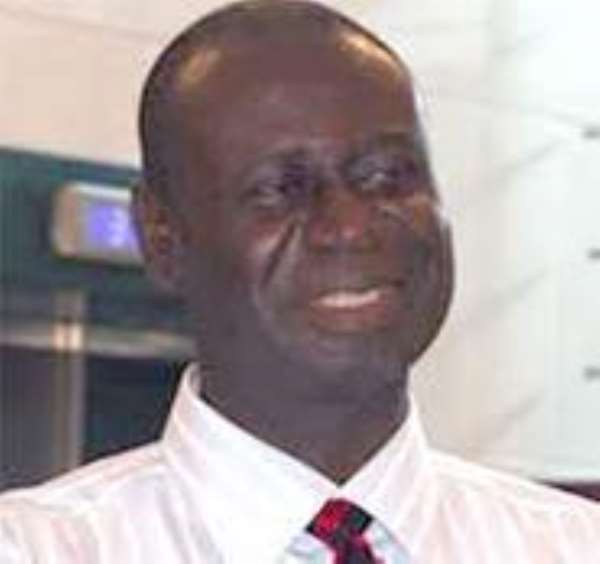 Mr Samuel Sarpong
Awutu Beraku (C/R), Sept 4, GNA - The Central Regional Minister, Mr Samuel Sarpong has appealed to Ghanaians to eschew all negative practices that can disturb the peace of the country.
 
According to him, it was through peace that 'we can sustain our social-economic development'.
 
The Regional Minister made the appeal when he addressed a durbar of the chiefs and people of Awutu Traditional Area to mark their annual Awubia festival at Awutu Beraku.
 
It was on the theme: 'Peaceful Co-Existence for Accelerated Development'.
 
He appealed to the chiefs to package their celebration of the festival in a way to attract tourists and investors.
 
The Regional Minister congratulated the chiefs and the people for preserving the cultural heritage bequeathed them by their ancestors.
 
Awubia festival is one of the distinctive festivals celebrated in the region. The Minister said if packaged well and modified it could attract more tourists and investors to the area.
 
Mr Sarpong said the Central Region was the tourism heartbeat and also the citadel of education in the country.
 
'We must all work hard to reap more benefits from tourism and education by keeping our environment clean'.
 
He urged the people to join hands to fight teenage pregnancy and school dropout, which are fast permeating in the area.
 
Madam Hannah Tetteh, Minister for Foreign Affairs and Member of Parliament, appealed to the chiefs and land owners to reserve lands for industrial and other developmental purposes.
 
Nai Aboukuadze Agyemang Whettey Otabil II, Omanhene of Awutu Beraku and President of Awutu Traditional Area, giving a short history of the festival, said the celebration was to thank God for bumper of grains, take stock of their past events and to plan for the coming year.
 
He appealed to the government to rehabilitate the Awutu Nyakokwa, Bontrase-Dasum, Bontrase-Ayensu-Bentum, Ayensu Starch farm to Ayensuako, Obrachire-Bawjiase-Agona Swedru roads to facilitate easy movement of people and goods.
 
The Omanhene also appealed to the government to consider establishing a new Senior High School in the area, adding one SHS in the district was not inadequate.
 
 
 
 
GNA