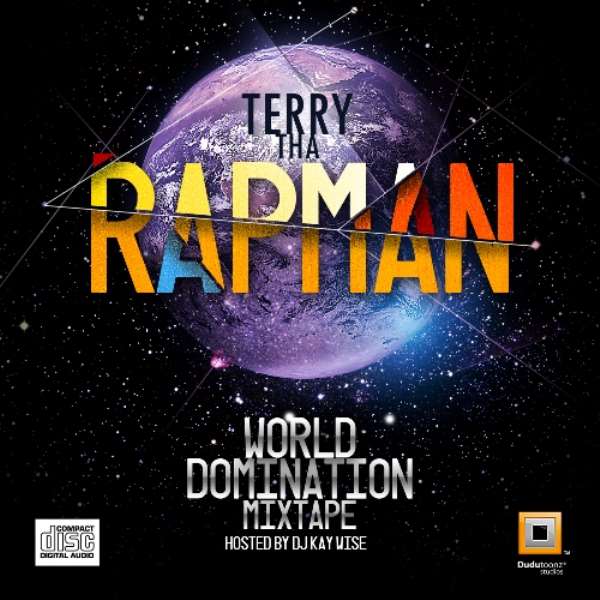 /World Domination the Mixtape by Terry tha rapman feat vector, Pherowshuz, Olamide,Boogey,DJ Kaywise et al
In the build up to the release of his new album due in a couple of months, Terry Tha Rapman has released his new mix-tape which features a collection of music by him in collaboration with a few fellow artistes.
Featuring Pherowshuz, Vector, Ace Tha Rapman, Pope tha Emcee, Olamide,DJ Kaywise, Mode9. The Faculty, Blaq Bonez and Boogey this mixtape packs a powerful collection of streetwise songs together in a collection that is dynamic, unique and a must have.
Its going to be available soon from digital retail outlets all over the world and you can preview the mixtape here, play, listen, and for a limited time download these hot fantastic Afropop hiphop tracks by clicking on the little logo at the bottom of the playlist.
Note This will download the entire mixtape to your device as one zip file which requires unzipping to extract the tracks using 7zip or similar on pc, For Blackberry Users, you can download and unzip files using the following apps BeamExplorer , FileScout or File Manager Pro * Note I have not used these apps and I don't know the manufacturers oh! abeg!, but I am told they are good.}
>
Check out Terry Tha Rapman's tracks and info, rate his album/s and his performances, videos and more here