Be proud of your self today?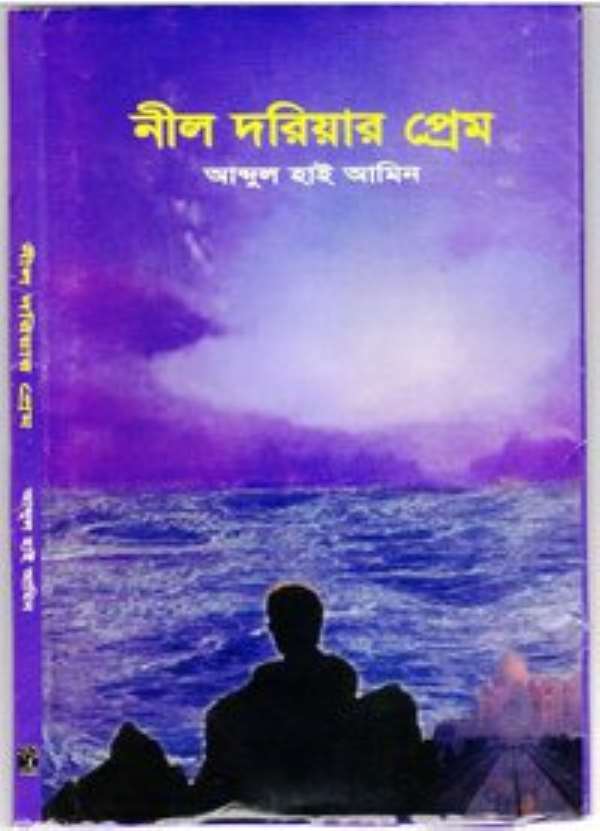 Nil Dariar Prem. By Abdul Haye Amin.
Be proud of your self today
"No, No it beyond my knowledge
to change the colour of Rice paddy fields
Every Rice counts in scales the weights in grams.
Who says I can counts how many rice in the Rice paddy fields
times of harvest the farmers face brights as moon!
Second to none States King or Prime Ministers of Rice paddy field!
May God bless my farmers of all in the nation.
Their labour feeds my empty belly
When I feel very hungry for foods
No digital internet ever can counts rices or
give substances of foods we need in our daily life!
Once again my dear Lord 'Thank you' my Boss!
Without your kind help in farming in the field of
nation was struggling to survives daily their own life.
Hand held Mobile or computer never feeds any one belly
But spoil the identities of human being
Nothing in life we ever care for
But to get rich and wealthy in this world of lust!
I never was proud of by virtue born in Bangladesh
Leaving natural six season of seasonal fields
In England never seen such beauty in my life
To Describe the word in his or her love.
Today university graduates political Ministers
What they think of the natural field of rices
When they fail to count how many green grasses under their own feet
Running one country to another for
"WHAT?"
Have you reads the articles in the morning headline news
But in the evening news articles under the public's feet!
Nation may cry and cry for their own rice paddy fields to secure from
Disaster every financial years I have shown
No one was yet ever prevented from my mission of destruction
Wake up writers,author and the States Ministers!
Think every click of a finger
Seventy five pence to pay for...
Other than name 'Ga-Fu-Rur-Ra-Him'
Look at paddy field and think what have you written the articles about
Life, Life is hand on none but
The only one who created Rices too!
Are you not going to comes to terms within my Law
Think once again
And Think again where is your own generation today!
Other than under your own feet under the soil of you are walking on
You will be to under your own feet
If it wasn't yesterday, today you may be lucky but
tomorrow your destiny under whose States Prime Ministers hand?
...................................Writes his name today please!
Other than British David Carmon, M.P. who says Ban Muslims
Evening Standard Headline news!
...Is he Prime Minister today!
The colour of Buckingham Palace was seen horses on our street
Instead of multimillion worth of transports and car on the road
today Ministers are fighting for bicycle in the street
Why.......................................?
Today every one lips 'Green environment' please!
The length of time those who work under their own feet in paddy rice field
Is medications for
Those who never heard of name rice paddy field and
'Rak-Ma-Nir-Ra-Him'
Another name out of ninety nine 786.
Every grans of rice in the times of harvest seen 'Rice' in the fields
Is counted before any man made computer can ever programmed
In numerical number other than 786.
I am sorry, If I ever hurt you but it true
My mission will last till day of Judgements
Facebook and Internet
Never going to work for society
But crime and crime will lead our society into pieces.
It not author Abdul Haye Amin duty
As proclaimed by Guernsey evening News editor
Under the name of author Abdul Haye Amin
It five years M.O.T. holder duty to rule within mean of my Law
Where are you going and will go?
Leaving my dream and law under your own feet.
Be proud of your self today
tomorrow it going to be mine...
...will see you in hospital Nero-disability unit
Not in the court of justice!
Remember to tell you most trusted doctors
The weight of not rice paddy field but the pain
You are suffering for?
To save your life from (me) Lord?"
....By Author Abdul Haye Amin.
www.abdulhaye.com