CHDSCGHANA CALLS ON GHANAIANS TO BE TOLERANT IN THE FORTHCOMING ELECTIONS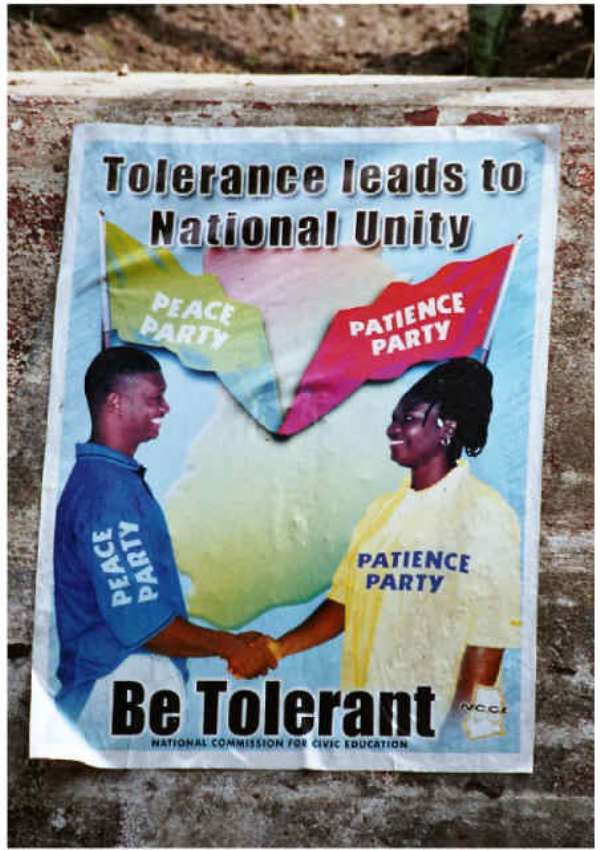 Ghanaians have been called upon to show tolerance in the forthcoming democratic elections in Ghana. This call was made at Mankessim by an ex-member of the Mfantseman Municipal Assembly, Mr. Dag Kofi Akyeampong who was the main speaker at a CHDSCGhana sponsored one day Civic Education Workshop for the members of the Ghana Private Road and Transportation Union at the weekend.
The CHDSCGhana is a Ghanaian non-profit known as the Centre for Human Development and Social Change,Ghana. It's mission is to research, define, plan and implements programmes and projects that promotes and enhances quality of lives of individuals and improvements in communities. As part of its rural outreach programmes, the CHDSCGhana's performing arts branch has been touring different communities to educate the people about the elections, peaceful co-existence and human rights.
Other speakers for the workshop were Mr. J.K.Mensah, Nana Okese Okoto, Madam Akua Atta Owonta and Mr. Kojo Sackey. They all appealed to all drivers, mates, passengers and car owners to show respect to opposing views and people should be careful that self-seeking politicians would manipulate them to achieve their political ambitions. They all spoke about the need for peace and also advised parents to discuss tolerance with their families.
In a related development, the CHDSCGhana's new technology media affiliate, PREKESE GhanaMedia shares with you it's Research Findings about GHANA POLITICS ON FACEBOOK: THE BEST UPDATES FOR THE DAY (18/03/12).
In his post, on the COMMON PURPOSE GROUP ON FACEBOOK Mr. Felix Terry Norvinyo Ziga wrote:
"Peaceful co-existence between the country's diverse ethnic groups is a necessary condition for the socio economic and political development of our dear country.
It's important for all Ghanaians to feel that they can participate effectively and be elected to leadership positions without being subjected to naked tribalism.
Our Government and Opposition need to cast a vision beyond ethnic and regional barriers. We need strong, independent and effective democratic institutions to address the marginalisation and discrimination of ethnic groups/tribes perceived as 'opposition' by governments.
We also need significant changes in attitudes of our political leaders in both government and opposition for meeting the needs and aspirations of all ethnic groups within our nation.
Probably, there's an urgent need for an apolitical broad-based pressure group to help fight this phenomenon in our politics. May God Bless Our Homeland, Ghana!"