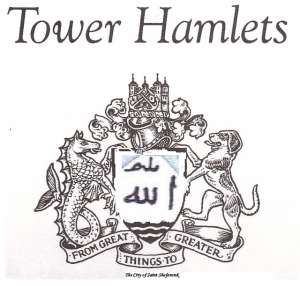 Nil Dariar Prem the Life of Strangers in the Kingdom of Lord?
Foreign Bilingual's Author Abdul Haye Amin his beautiful new Bangla collection of poetry that remain of forgotten history of European Country Portugal, first man to write in Bangla touches millions of heart on sundry themes—And magically amuse and inspire the readers.
Seen in reality forgotten memory of European country Portugal, the first man to spoil the not Wales or Scotland the stranger life in a foreign states head line national news without 'Name' of almighty Lord Providing confidence and comfort, strength of passion of love and belonging as a own States, the foreign bilingual's poetry has become part of the author's life in the west serving the States Fresh Green Salad, to be taken five time a day, instead of free packets of N. H. S. Condoms.
Medically transformed author life in multicultural ways of life to gain and retain knowledge of Kingdom and the security in life under the tablet 'Seroxat'. In Stranger lonely life in the 'Nil Dariar Prem', Author Abdul Haye Amin regrettably unleashes his Bangla poetic words through the middle of ocean deep into far as British Channel Islands and subtle poems that multicultural Bilingual's readers can eventually relate most poems with or learn from foreign writer in poetry.
Literate with various in language Bangla the foreign 'Sub-Continent of India' once was known 'British India' feelings way of forgotten life and significant thoughts since 1734 in memory of Portugal, first man in British India, 'Manoel Da Assumpcam' to write first script in 'Bangla' this 'Bangla' collection of poems depicts how the poet feels about the strangers in a foreign without Independent country 'Wales and or 'Scotland' the author childhood behaviours medically known as 'Autism Spectrum (ASD) Disorders' and shares his Bilingual's poems in realities and complexities of life in a foreign country. As example given:
Nil Dariar Prem poems: "Thin So Sha' ed, (360) "Bis-Mil-La-Hir-Rak-Ma-Nir-Ra-Him"
"Crazy Abdul Haye Amin
Await where there is States no sign of Islamic symbol token of love,
Will there be my Lord in the States as Islamic vision of 'visual hallucination' of lights,
As unknown States Bay of Bengal forest rose, name of Islam aroused?
Blossom as Islamic States rose in the name of Lord?
Without any doubt,
As In the States heart of Bay of Bengal peoples?"—Nil Dariar Prem.
Every poem in this compilation conveys to the states an important spiritual message in language Bangla to all side class, Nationalities, cast and origin or lesson to be learnt for the Bilingual's readers. Indeed it will touch any one lonely heart and inspire in confidence to act in life, love with passion, and everything else in between the States and our relationship with foreigners.
Bonsai Prokashon, Sylhet, Bangladesh, delighted to publish 'Nil Dariar Prem' and believes will inspire and aroused the readers around the globe, Nil Dariar Prem' Bangla book of Poetry take readers Journey on a memorable poetic adventure through and imaginary knowledge the author's meaningful poetry in language Bangla probably after 'Manoel Da Assumpcam' to write without qualification and Education in language Bangla. City of Birmingham, West Midland, Secondary, Holte School, Student. United Kingdom.
Nil Dariar Prem was featured in Bangla weekly News Paper 'Janomot' and many U.K. presses and in Bangladesh Library Association Book Exhibit in Sylhet District.
For more information on this book, interested parties may log on www.gronthamela.com
About the Author :
Abdul Haye Amin is an Bangladeshi originally, who was born in Sylhet District, and raised in the United Kingdom, City of Birmingham, age of only ten, he is a Indian catering Industries Restaurant employee, Poetry writer in English and in Bangla.
He is not married yet seeking to enjoy life beyond imagination without any partners or Girlfriends and introduce Bangla Poems 'Nil Dariar Prem' to the society of the members of European Parliament to commemorate our forgotten European hero Manoel da Assumpcam and to recognized the language 'Bangla' as a States language officially by United Nation, Secretary of States, and by British Education Secretary of States. After almost three century not only language Bangla but Country.
This poetry specially designed for the Scotland and Wales Secretary of States and the press editors to learn Bangla how to liberate own country, and their own peoples from free from N.H.S. condoms society from England. Which mean in Bangla "Nil Dariar Prem" something to liberates and or to divorce from? Another word in British Home Office, Home Secretary, Rt. Hon. David Blunkett, M.P. Language "Britishness Test for all Immigrants"—Headline news: Asian Times. Wake up Scotland and Wales Secretary of States author of 'Nil Dariar Prem' is ready to give written Britishness Test? Wales Secretary of States You doesn't need to learn language Bangla to liberates your own States as a country.
By Abdul Haye Amin. www.abdulhaye.com