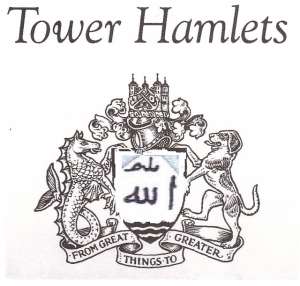 "No, no, it's not true"

"No, no, it's not true
The soil am I proud of walking through
Never going to be friend of mine other than my enemy?
How proud myself may be today,
I knew for sure tomorrow,
It's going to be my enemy of all and rest of my entire life!
Yes it true.
The 'soil' is another name 'Clay' in Bangla "Matti"
Myself was actually created by I never knew!
My Lord Almighty God,
To testify my self what I was doing myself!
On my own on the land of Lord on earth?
In the name of almighty Lord,
I was ignorant and selfish of all.
I was walking through the gates of soil under my own feet,
Never realized the owner of the soil will subject to Judgment one day?
Myself was proud of what I was doing alone?
Every one seem to be supportive toward my activity,
By ignoring his or her Lord Instruction!
No one ever told me I will be scale in volume not only in weight?
Majority Children's born in the States hospital
Average eight to ten pound in weight.
Powerless child play see through the only eyes and leg's moves!
Smiles when he or she ever sees his or her only father and mother.
No one can comfort him by,
Mean of offer of comfort by or by giving sweets?
The only Father or Mother can make a child laugh at?
Today my self here at Nuro-Disability unit hospital bed lying alone!
Friendless friend on earth alone,
To seek for whose help?
I don't know my self yet?
When I refused his or her not my order of the Medical [Allah] doctors,
When I ever was walking through the gates of soil.
Today what am I going to say to my Doctors!
For refusing the term and conditions tablet 'Seroxat',
Who is an idiot myself or not?
The one I betrayed my entire life!
I am today here begging for Doctor Help?
Will he ever grant myself discharge from hospital bed?
Ever again to repent my self?
Today probably is the day to test my strength of power of love?
Who I trust the most!

When I never seen him self with my loving eyes,
I was ignorant and hatred against my own religion in virtue
I never believed there was any Culture either.
But Alcohols, Drugs, crimes, sex, and Violence was only my nature.
I never refused to accept in a society but to encourage
My self others to share part of my Revelation
Today my own Doctor in hospital fail to diagnosed
What symptoms am I suffering in silents?
God, God, Help me,
I am sorry,
I thought pain it was never going to be true!
My self today fail to draw true picture of pain I suffer.
Since when I was walking through the land of soil,
Today, I realized under my own feet
Soil is the part of my own life.
I cannot bears to void but to share painful pain
Under not my but Tomorrow
Under his or her feet?
One day powerless my self they will walk over me?
Today I knew the answer only by name my God,
May not be the 'Allah' but Lord,
Once I refused to honour in life the most,
Please, please help me my God?
Today I believe 'Allah' the only name written on earth,
I neglected entire life by seeing the truth,
But today I cannot see reason why my pain in picture not,
In heavens but in hell Other than,
'Ga-Fu-Rur-Ra-Him'
In muilti-Colour of Cultural society alone!
Framed by none in the forest but by your self my Lord?
Allahu, Allahu, Allahu is the only name today I knew,
No, no it true Allahu"
By Abdul Haye Amin. [www.abdulhaye.com]