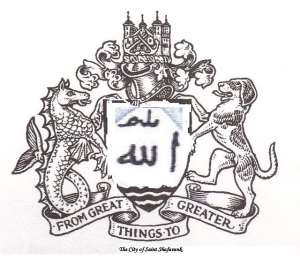 Bilingual's Author's newly published book of Poetry in Language English "The Islands Historia De Amor" is a perfect presents or gifts for all those who want to start their day in the Name of Lord.
Bilingual's writer author Abdul Haye Amin comes with new English book of poetry in recent age of ignorance in Culture and in heritage that are concise but shaped in muilti-colour, the insightful, thoughtful messages of almighty Lord strike directly to the human being heart, minds and soul. In this newly published book, 'The Islands Historia De Amor' published through Xlibris with Peace in protocol bilingual's love, Mind, readers will find themselves immersed in an inspiring journey from Bay of Bengal. Probably first author to introduce in Languages poetry.
Individual's driven to inspire in the name of love and move forward others to experience almighty Lord Kingdom and accept almighty God's presence, the only 'LORD' whose name discovered written in the natural fruits and vegetables the author poems weaves of tsunami cyclone very short, heart-warming poems, stirring in poetry, and encouraging every one to play apart unforeseeable future ahead of different muilti-cultural races fight over for almighty God, but end up as European Country, Portugal 'Missionary, Manoel Da Assumpcam' who playing alone almost three century ago In his poem language 'Bangla' today nation indeed discovered a Independent Country 'Bangla-Desh' and official Language 'Bangla'
'The Islands Historia De Amor' is a Meditation of poems without the British tablet 'Seroxat' and without praying mat 'Jay Namaj' Prayer', The Muilti-Cultural Bilinguals readers will learn to adopt the own forgotten Lord, to guide us all in the true path of Journey we may often ever in life lost readers will discover how to think of others as 'Manoel Da Assumpcam' or Yeminia refugee 'Hozrot Shahjalal Awlia, (R.A), instead of just our or themselves alones. These and so many more prose and poetry await in these pages will discover in the Islands Historia De Amor.
With so many poems in Love, Romance, Romantic, Friendship, Relationship, Friend, even in Religion and in Politics' people can easily judge the different in life what they have missed and relate with, the author's message of God's love, kindness to others, faith, hope, and courage will surely resound in the own minds, smiles as morning sunshine, hearts fill with love, and souls brings investment of hope to readers in life.
This collection of poems is a great way to start future ahead remembering the poem every morning, in the name of our forgotten Lord and trying to live—in word and action—its important message throughout the day to fulfill our desire of hope.
About the Author
Abdul Haye Amin was born in Sylhet District, East Pakistan, now is known Bangladesh. Only less than two miles away from Village of First Military, Commander, the Freedom Fighter, M. A. G. Osmani, Against his will he was emigrated in England age of only ten educated in Language and Secondary School without qualifications left schooling then worked as in Indian Catering Industries in different post and position. Unfortunately, he who refused many kinds offers of Government employment in Bangladesh and in England. Who choose to be free from N.H.S. condoms and politics in the domiciles soil of 'He-Sa-Ru-Hu-Lul-La-He' Kingdom.
Age of almost forty years old still free, young and single not married yet. His life beyond imagination turned around. Without any encouragement in nature in love, humanity, and in life but he gave his life to the Lord. The only friends he ever has according to Tower Hamlet Mayor [Council] natural wild birds in his entire life as Prophet Ibrahim. In history Christianity and in Islam.
For more information, log on to: http://www.XlibrisPublishing.co.uk.
[http://abdulhaye.com].
"The Islands Historia De Amor" * by Abdul Haye Amin
The English Book of Poems.
Publication Date: November 2, 2010
Picture Book; £27.99; 122 pages; 978-1-4568-0917-1
Members of the media who wish to review this book may request a complimentary paperback copy by contacting the publisher at +0800-644-6988. To purchase copies of the book for resale, please fax Xlibris at 44-203-006-8880 or call +0800-644-6988.
For more information on self-publishing or marketing with Xlibris, visit http://www.Xlibris.com. To receive a free publishing guide, please call (888) 795-4274.