Ferguson: United can take control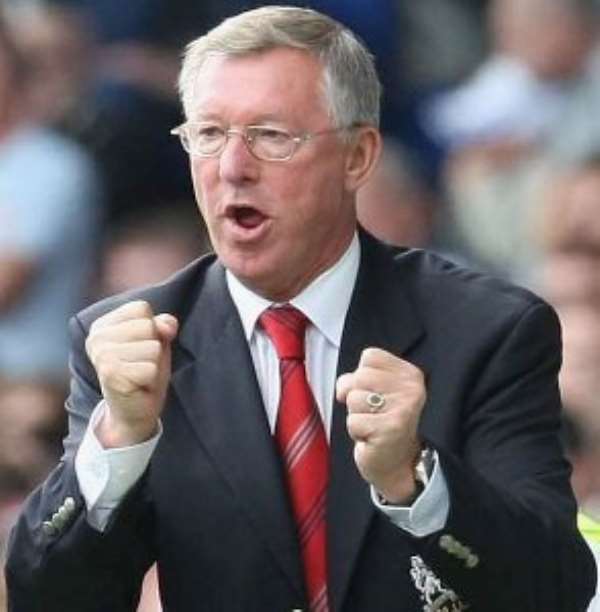 Manchester United Manager, Sir Alex Ferguson

Manchester United are determined to take a decisive stranglehold on the Barclays Premier League title.
United feel they now have the chance to dictate the race for the crown thanks to their 1-0 win over Arsenal at Old Trafford on Monday night.
Park Ji-sung's solitary first half goal extended their unbeaten start to the season to 16 matches, a new club record. It left them two points clear of the Gunners and Manchester City, while still having a match in hand.
And Ferguson knows, if his side can come away from Sunday's trip to Chelsea with another three points, they will start to feel increasingly confident about landing a record 19th league title.
"Sunday is a massive game," said Ferguson. "That will go a long way to establishing what happens at the top of the league.
"We are 16 games undefeated. Now we have to make it 17."
playing well
After scoring seven on their last league outing a fortnight ago, United showed a different side to their character, turning in a superb defensive performance to restrict the visitors to just a single chance.
In contrast, United had four excellent ones, including a missed spot-kick from Wayne Rooney which would have sealed the points 17 minutes from time.
"I was surprised at Wayne hitting it over the bar," said Ferguson. "I have never seen him do that before. He normally puts his shots on target.
"Against Rangers he hit it hard and low into the corner. This time he ballooned it over the bar."
After their own stuttering start, United have now taken 20 points from their last 24.
"We had to play well, but we have been playing well," said Ferguson.
"The first half was excellent and we should have done better on the counter-attack in the second.
"But our back four did really well. They are really getting their form now. If they maintain that consistency, we will have a good chance."