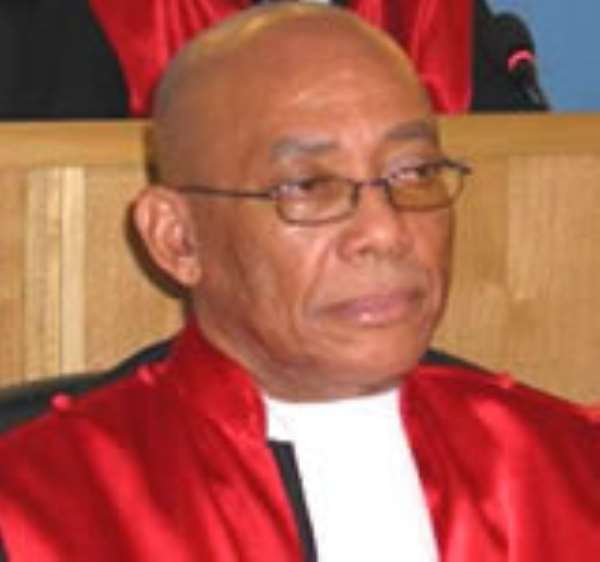 Commissioner Emile Francis Short

Mr. Emile Francis Short has retired voluntarily as Commissioner of the Commission on Human Rights and Administrative Justice (CHRAJ).
A statement signed by the Secretary to the President and issued today, December 1, said President JEA Mills has approved Commissioner Short's retirement, effective from 30th of November, 2010.
"In an approval letter to Mr. Short, His Excellency the President thanked him for the dedicated service he rendered to Ghana during his tenure as Commissioner of CHRAJ and wished him well in his retirement.
"Following Mr. Short's voluntary retirement, His Excellency the President has appointed Ms. Anna Bossman, Deputy Commissioner of CHRAJ as Acting Commissioner with effect from 1st December, 2010," the statement said.
Mr. Short has represented the face of the human rights and anti-corruption institution since its establishment in 1993 when then Head of State, President Jerry Rawlings appointed him as Commissioner, a position he held until he was elected a judge to the International Tribunal for Rwanda in March 2004 by the United Nations General Assembly.
He was granted indefinite leave of absence by then former President John Kufuor to take up the appointment as a judge for the tribunal established by the United Nations to prosecute persons responsible for genocide, crimes against humanity and war crimes.
Ms Bossman acted as head of the institution in his absence until he returned to post in August of 2009.
Myjoyonline.com/Ghana