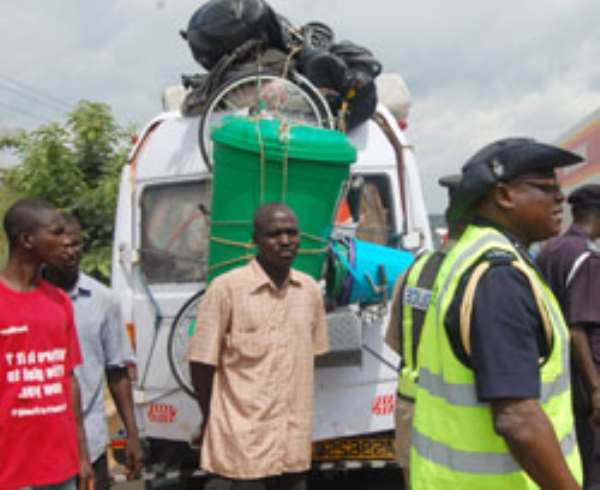 The Ashanti Regional Police Commander, DCOP Patrick Timbillah, last Friday October 29, joined his men on the Offinso road as part of a nationwide police endeavour to ensure that motorists abide by the road traffic regulations.
DCOP Timbillah took time off to educate the drivers on the need to ensure regular maintenance of their vehicles, and help reduce the possibilities of road accidents.
He noted that the police was poised to reduce the high incidents of road accidents and its resultant deaths, and appealed to the transport unions to also do their part to help.
The Regional Commander emphasised that if carnage on our roads were to be prevented, much would depend on collaboration between drivers, the transport unions, the general public, and the police, and appealed all stakeholders to join hands in fighting the menace.
Pix: DCOP Patrick,
Timbillah (left), Ashanti
Regional Police Commander,
joins his personnel on the road