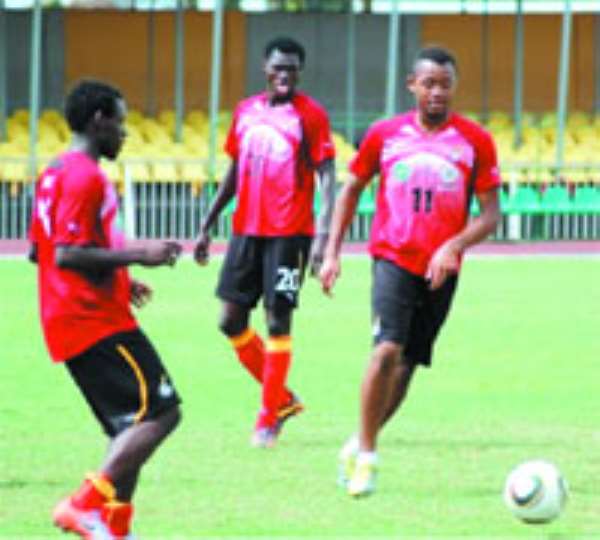 Jordan Ayew-Satellites
After returning from Cotonou unhurt, scoring 2-0 in the African Youth Championship qualifier barely two weeks ago, Ghana's Black Satellites host their Beninois counterparts in their decider for the Libya championship in Accra tomorrow.
Uncertainties in the game notwithstanding, indications are that the Ghanaians, the defending Africa and World Champions will leave nothing to chance despite the first leg dominance.
And that is clearly demonstrated in coach Orlando Wellington's invitation of Marseille forward Jordan Ayew, Mahatma Otoo, James Bissiw, Richmond Boakye-Yiadom and others who together with their local components are expected to complete to Cotonou conquest to book a place in the 2011 championship slated for Libya.
The team plunged into a serious preparatory exercise ahead of tomorrow's decider last Monday, and camp news suggest that the Satellites are battle ready to defend the enviable feat of their  predecessors by qualifying, and then defend the titles.