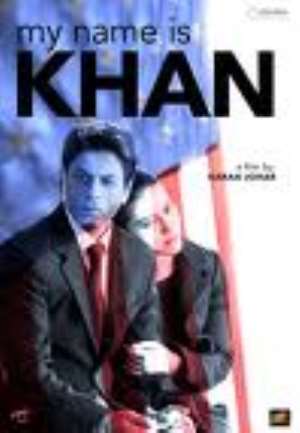 From My Name Is Lakhan (Ram Lakhan, 1989) to My Name Is Khan (MNIK, 2010) is a moving story of changing times. It reminds you of the famous line "Name is Bond. James Bond." But there the similarity ends.
If a major event happens in a first world country, it can create havoc in a common man's life and shatter many lives. And when a 9/11 terrorist attack happens in America, its aftermath left many innocent brutally killed and ensnared in religious controversies that still persist.
Can such happenings leave us unaffected? NO! So, how can they leave the movie makers, who are troubled incessantly to find answers? And here is just the beginning.
MNIK now in its fifth week of running has had a glorious run with none of the later releases giving it any competition. It has set many records in the US, UK and the Gulf countries. It makes people think. If someone causes harm, why should innocent be answerable for them? But them one rotten apple spoils the basket. 3 Idiots (2009) and Veer (2010) not withstanding, MNIK is carving a niche of its own and how?
It is the moving story of Rizwan Khan (Tanay Chheda, Shahrukh Khan), who suffers from Asperger's Syndrome that makes it difficult for him to socially interact. But in many other fields he is extra gifted.
He lives in Borivali, Mumbai along with his mother (Zarina Wahab) and brother Zakir (Jimmy Shergill). Zakir resents mother's showering extra love on Rizwan. The mother always reminds Rizwan that there are only two type of people – good and bad.
Zakir later migrates to San Francisco. When the mother dies, he sponsors Rizwan to the US. And here the movie progresses. Zakir's wife Haseena (Sonya Jehan, grand daughter of singer Noor Jehan) takes care of Rizwan and recognises his disability. Rizwan becomes a herbal salesman and in the course of promoting them, meets Mandira (Kajol) at her beauty parlour.
Mandira is a divorcee with a young son Sameer/Sam (Yuvaan Makaar). She has faced many challenges in life but has made a good life for herself. Rizwan falls in love and proposes to her. She accepts and they get married. She takes his surname and becomes Mandira Khan.
Life is good till the news of 9/11 breaks and Muslims in general are branded terrorists. Ill feelings develop and tensions run strong. People, who were friends once, suddenly find themselves sitting across a border. And this border cannot be crossed except causing more bloodshed.
Mandira's friendship with the Garrick family is put to test. While Mark (Dominic renda) is a journalist, Sarah (Katie A Keane) is friends with Mandira and their sons Reese (Kenton Duty and Michael Arnold) are friends with Sam. Mark goes to cover war and is killed. Hatred runs high and friendship between Reese and Sam turns to racial hatred. It leads to Sam being beaten to death.
Advertisement
Mandira blames Rizwan for Sam's death saying, "he died only because his last name was Khan." She refuses to stay with him. He cannot bear it and asks what he should do to rectify the matters. And she suggests, "Tell the people of the United States, and the President that your name is Khan and that you are not a terrorist."
This becomes the mission of Rizwan's life. He travels across USA to meet the President. He is detained at the airport, comes across religious fundamentalism in the form of Faisal Rahman (Arif Zaakria) and performs selfless human deeds that cut across petty religious lines.
He is suspected and is arrested. In the jail, psychiatrist Radha (Sheetal Menon) believes in his innocence. A sustained campaign by Indian reporters Raj (Arjun Mathur) and Komal (Sugandha Garg) and Bobby Ahuja (Parvin Dabas) get him released. Rizwan goes ahead to help hurricane hit people in Georgia especially Mama Jenny (Jennifer Echols).
Reese informs Mandira about the boys, who led to Sam's death. She informs Detective Garcia (Benny Nieves) and justice is done. She realizes she had been unfair to Rizwan and joins him in Georgia. She saves his life. Rizwan's dream is realized when he meets President-elect Barack Obama (Christopher B Duncan), who assures him that he is what he proclaims.
There is Vinay Pathak as Jitesh and Kavin Dave as a hacker.
The movie works on a humanitarian level. No religion preaches violence but that is what is happening today. Do we interact with others as human beings or on account of his religion? If we can truly answer this, the world would be a better place to live in.
Shahrukh has moved several notches up as a gifted special child. If normal human beings spread hatred, one would wish there were more of such special people around. His chemistry with Kajol is intact. They sure light up the screen. Child actors are apt for their roles. Songs especially Sajda is soulful.
Notwithstanding the political controversy and security checks at airports, the movie stood its ground. It made a simple statement "the world is made by the people and not just by their faith." Hope everyone believes in it. A new world order has taken place.
Let's be proud of our names and identities away from the faith they denote. Doesn't matter whether My Name Is Khan or Kevin or Karamjeet or Kunal. Am I a human being? And there rests the matter.