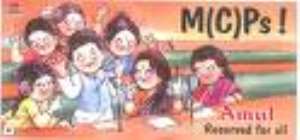 A Woman's Prayer

Now I lay me down to sleep,
I pray for a man, who's not a creep.

One who's handsome, smart and strong,
One who's "willy" is thick and long.

One who thinks before he speaks,
When he promises to call he won't wait weeks.

I pray that he is gainfully employed,
And when I spend his cash he won't be annoyed.

One who pulls out my chair and opens my door,
Messages my back and begs to do more.

Send me a man, who will make love to my mind,
Knows what to say to my "how big is my behind?"

One who'll make love till my body's a twitchin'
In the hall, shower, garden and the kitchen.

I pray that this man will love me to no end,
And never attempt to sleep with my best friend.

As I kneel and pray by my bed,
I look at the "snot head" you sent me instead.

Let me on the onset wish you all a very happy women's day that was celebrated yesterday (March 8) the world over. The best part is this is it's 100th anniversary.
It filled me with pride that a day is solely dedicated to women although the entire year belongs to them too. Yesterday I was out on streets watching countless women boarding buses, walking on the streets, working, shopping. Life is slowly evolving for them. There is a marked change, a show of confidence and self-dependency too. It is a mix bag of old and new.
While on the international front, Kathryn Ann Bigelow (58) created history by being the first woman director to win an Oscar for her movie The Hurt Locker (2008). Hats off to her. It filled me with pride and raised woman's status several notches up.
A woman-centric movie Alice In Wonderland (2010) opened to a thunderous response and the result is it garnered $ 116.1 million on its opening weekend. Now that is some achievement that puffs up the movie-goers chests.
In India, Thanks Maa (2010) released. It is a sensitive tale of a discarded baby, who has to be reunited with his mother.
On the national level, Women's Reservation Bill in Parliament stumbled on the Women's Day. Nothing worst could have happened on the day of hope, high expectations and achievements. Women don't need reservation but where there is oppression, then it becomes a necessity in highly backward areas. So, what's wrong with passing it? Please don't disappoint Indian women, who give others everything of their own life. Couldn't a little be done for them? Why be so stingy and deny them what is rightly theirs?
That is the difference between an international and national scenario regarding women. There women live in a carefree, independent environment and can take their own decisions. Here women's fate hangs on reservation. What a shame!
It brings us to a crucial question – what do women want? Nothing much. Except financial freedom, love and peace. There is hope. Let's keep it alive.
They wow us. They form a majority. Let's do something for them. Let's make them stronger by supporting them and standing on their own two feet instead of leaning on the crutches of reservation. If women need reservation then there is something wrong with our system. Let's set it right. Let's make women aware. What do you say?