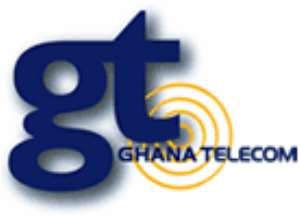 Listen to Haruna Iddrisu© Copyright myjyonline
Obviously,this is a question that all readers might want to know the answer.Following the saga that surrounded the sale of Ghana Telecom,the new government(NDC)saw it expedient to decouple Ghana Telecom University from the deal.In response to this,the Minister of Communication,Idrisu Haruna on 2nd April 2009 announced that governement intended to transform Ghana Telecom University into a fully fledged state university.Consequently,a memorandum of understaning(MOU) was to be signed before or by August 2009 to finalise the university's take over(http//news.myjoyonline.com/education/200904/28266.asp).
Indeed, this announcement by Mr Idrisu incredibly brought a sigh of relief for most parents and guardians, because as it stands, government subsidises tertiary education(public institutions),especially on tuition fees.Parents and guardians have been paying exorbitant fees of 1200 ghana cedis (per semester) when the university was under the management of Ghana Telecom, so with the news of the university going to be taken over by the government,and all things being equal,the expectation has been that fees were going to be slashed considerably to about 700 or less a semester to ease the burdens of parents and guardians.
I have however followed closely and noted with a great disappointment that the university authorities are currently billing students 1200 Gh.Cedis a semester, assuming that the government has taken over the control and management of the university.
All stakeholders,particularly parents and guardians have the right to demand and know what has happened or is happening with regard to tuition fees.This also makes me wonder if there is any SRC on campus.If there is,why have they kept mute and have not made noise to bring this issue up in the public domain or is the SRC being made a toothless dog? I urge the SRC to be active and proactive in knowing what goes around them when it comes to such issues as fees,because it is in thier interest that I make this revelation.
Having said that,parents and guardians will particularly be interested in any new developments about the university,especially tuition fees and it is incumbent on the university authorities to furnish these stakeholders with news about whether a subvention has been receieved from the government to subsidise tuition fees or otherwise.Failure to do this will mean that the university authorities do not respect the interest and power of these important stakeholders.For now, I rest my case until someone takes the trouble to clear the "airwaves".
FRANK APPIAH K,UK