EFFECTS OF OCCULTISM IN TERTIARY INSTITUTIONS ON SOCIETY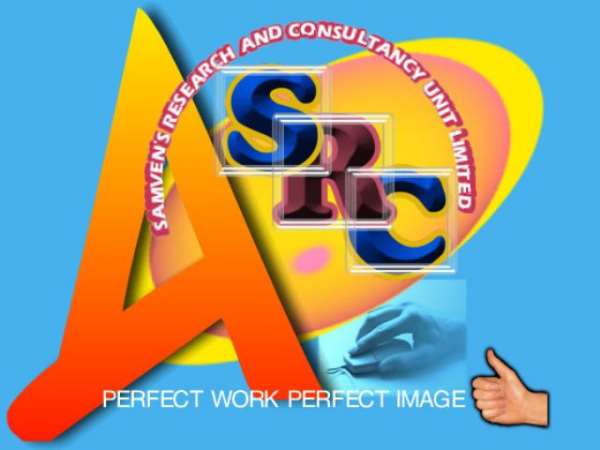 Occultism (Latin occulere "to hide")is belief in the efficacy of various practices—including astrology, alchemy, divination, and magic—regarded as being based on hidden knowledge about the universe and its mysterious forces (Ellwood, 2008). Occult knowledge characteristically depends upon the notion of correspondences, or postulated relationships that unite all things—stars, planets, gemstones, colors, or even parts of the human body and life events—to one another and to invisible realities as well. Those who subscribe to this view believe that they can use occult knowledge to effect healing or to predict the future, for example. Occultism may also include a belief in beings, such as angels, deities, or spirits, who can be contacted by those who possess the appropriate knowledge. Occult knowledge is believed to be obtained through initiation by those who already have it, or through the study of the texts in which it is expounded(Ellwood, 2008).
There are occult practices within nearly all traditional civilizations. Western occultism has its roots in ancient Babylonian and Egyptian lore, especially as recorded and transmitted through Neoplatonism and the Hermetic books. Powerfully augmented by Jewish mysticism (see Kabbalah), occultism was an obscure but important presence in the European Middle Ages (5th century to 15th century). Medieval occult practice included astrology, alchemy, and ceremonial magic rites for evoking spiritual beings. Eminent scholars such as 13th-century Italian theologian Saint Thomas Aquinas and his contemporary, English philosopher Roger Bacon, assumed the efficacy of alchemy and other occult arts (Ellwood, 2008).
Along with the rediscovery of classical learning, the Renaissance (15th century to 17th century) witnessed a burgeoning of occultism. In Florence, Italy, the court of the Medici sponsored a revival of Neoplatonism by establishing a Platonic Academy. Later, figures such as 16th-century German physician Philippus Aureolus Paracelsus, who blended Neoplatonic philosophy with a rigorous empiricism, personified the transition from ancient occultism to modern science. Fraternal orders such as the Rosicrucians also pursued esoteric wisdom. In the late medieval and early modern period (13th century to 15th century), however, occultism came to be increasingly regarded by the church as connected with the worship of Satan. This development resulted in the persecution of witchcraft during the Renaissance, when thousands of women were tortured and killed under the accusation—usually false—that they engaged in occult practices (Ellwood, 2008).
Despite both religious persecution and the rise of modern science, occultism continued as an intellectual presence in Europe in the 18th and 19th centuries. During this period, occultism came to be valued more for its spiritual meaning than for its prescientific world view. For the father of hypnotism, late-18th-century Austrian physician Franz Anton Mesmer, the occult offered a means of affirming both the fundamental nature of the universe as consciousness and the power of the human mind to interact with the universe directly. From this spiritual perspective, occultism easily moved into alignment with 19th-century romanticism and its emphasis on the past, on symbolism, and on the creative power of imagination. These themes were important in such 19th-century "reinventions" of occultism as the Spiritualism movement, the Theosophical Society (1875), and the Hermetic Order of the Golden Dawn (1889). The last two groups in particular included many members of the symbolist movement, in addition to other artists, poets, and thinkers (Ellwood, 2008).
In the 20th century, another rebirth of occultism can be seen in the counterculture movement of the 1960s, with its interest in astrology, divination, and magic. The New Age movement of the 1980s and 1990s may be considered another manifestation of occultism. Though severely criticized by some orthodox religious groups and mainstream scientists, occultism has remained vital (Ellwood, 2008).
For full Version of this project Contact SAMUEL KWAKU OBENG
SAMVEN'S RESEARCH AND CONSULTANCY UNIT LIMITED
P.O.BOX GP18174, ACCRA
Location: Nungua-ACCRA, BEHIND THE WASHING BAY, NEAR NUNGUA KANTAMANTO/BARRIER
Email: [email protected]
Tel: 0244085917/0285312881
Our Services
Market/Any Business and Educational Research
Business Forecast
Data Analysis
Business Plan/Proposal
Thesis/Dissertation/Project Work Training
Research Training
Research Software Training (e.g. SPSS)
Graphic Designs
Website Designing and Hosting
Video Editing and Photo Slides Making
Document Burning on CD /DVD
Printing Press
And Any other Business and Educational Consultancy