Ghana's oil field, Prez Mills should open his eyes wide - Kweku Baako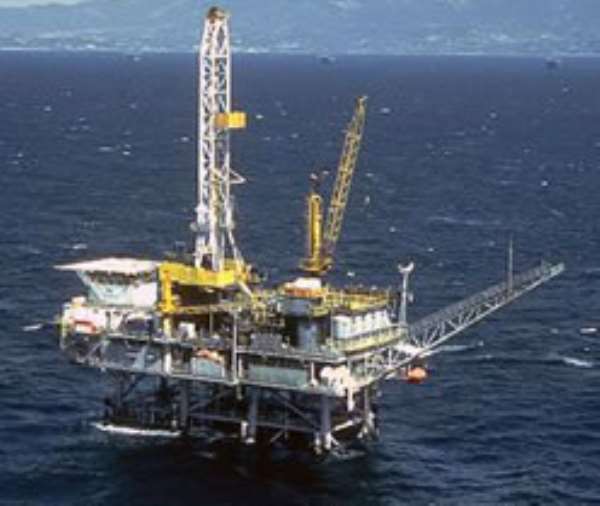 The Editor-in-Chief of the New Crusading Guide Newspaper, Abdul Malik Kweku Baako, has advised President Mills to critically scrutinize activities going on in Ghana's oil front.
He warned that failure on the part of the government to do so could have serious repercussions for the country.
"I am glad that the Deputy Chief of Staff is here. He can serve as a transmission belt to his boss, our president that, look, he should sit up and take a critical look at what is happening on the oil front," he noted.
The Mills government has indicated it is investigating some companies with stakes in the country's oil fields. Among them is the Kosmos/EO group, an exercise which many in the opposition have described as a mere witch-hunt.
Mr Baako, who was speaking on Metro TV's Good Morning Ghana programme on Thursday, was explaining a publication in his newspaper.
The publication was to the effect that the Norwegian oil giant, Aker ASA has questioned the legal basis on which the Energy Minister, Joe Oteng-Adjei declared an agreement the company had entered into with the Government of Ghana and the Ghana National Petroleum Corporation (GNPC) null and void.
The editor-in-chief posited that since Aker ASA followed due process in an agreement that has been ratified, if the government sees anything wrong it should follow the appropriate procedures.
Kweku Baako quoted the Deputy Minister of Energy in charge of the Petroleum sub-sector, Kofi Buah, as saying on Wednesday that he was not aware of any contract termination in reference to the company in question.
In view of this, Mr Baako said that in the Deputy Minister's attempt to "do damage limitation," he unfortunately did so "in a very amateurish manner."
He added that if the president does not check those problems in the oil sector, which which he alleged are being perpetuated by people in the government who have selfish interests to pursue, the country could face arbitrations outside the country in which "we will lose badly." Apart from this, he noted that the country's investment climate relative to the oil industry could also be affected.
"Everything they have done so far in connection with Kosmos/EO Group …has fallen flat. That is why I have come to the conclusion that it can be nothing but a witch-hunt."
By: Dorcas Efe Mensah\myjoyonline.com/Ghana