Man attempts killing mother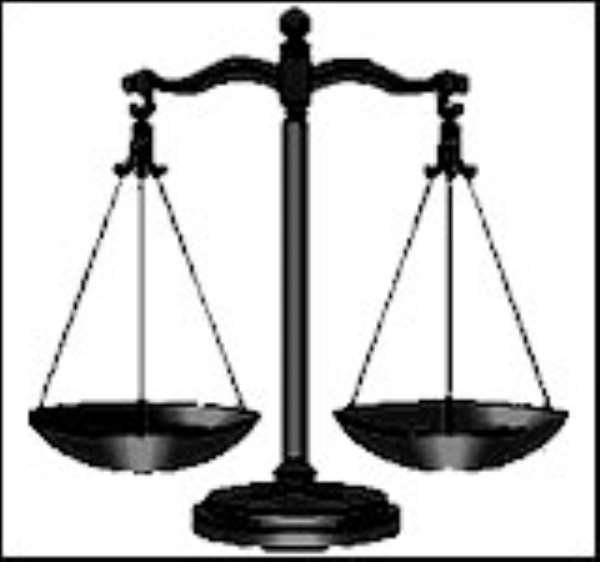 But for the intervention of some concerned persons at Akrokere market in Obuasi, a jobless 28-year-old man, Akwasi Attah, would have butchered his mother to death, suspecting her of being the cause of his woes in life.
The young man attacked his mother with a cutlass after accusing her of being a witch. He was, however, stopped by some brave peace-makers who rescued the woman, Adwoa Maanu, from Akwasi's wrath.
Even after his mother had been rescued, Akwasi became more aggressive, pulled out a knife from his pocket, daring anyone to arrest him.
On arrival at the scene, the Akrokere police had to give warning shots before the overly aggressive man surrendered his weapons and availed himself to the police.
Attah was sent to the Obuasi Circuit Court on January 19 and the presiding judge, Mr. Gilbert Ayisi Addo, ordered him sign a bond to be of good behaviour for a year and pay a fine of GH¢600. In default, he is to serve a six year-jail term. Akwasi had pleaded guilty to threat of death.
Before giving the verdict, Mr Ayisi Addo said spiritual matters could not be decided in court and that if anyone believed that another was bewitching him (or her), the fellow could deal with his belief spiritually and not physically.
Interestingly, Attah's family member after the court ruling kept saying they will not contribute a penny towards the payment of the fine. Some who spoke to the Spectator said they preferred that Attah who has been unemployed for at least six year, now be left to rot in jail for attempting to murder his mother.
Giving the facts of the case, Inspector E. O. Kumi, the prosecutor, said on December 26, last year, Attah rushed to the market where his mother trades, brandishing a cutlass with which he threatened to butcher her.
He said Attah claimed that he had visited the shrine of a powerful deity and had been told that his mother was a witch and that she was the reason why his life was a failure, filled with poverty and rejection.