Chelsea to consider buying Essien replacement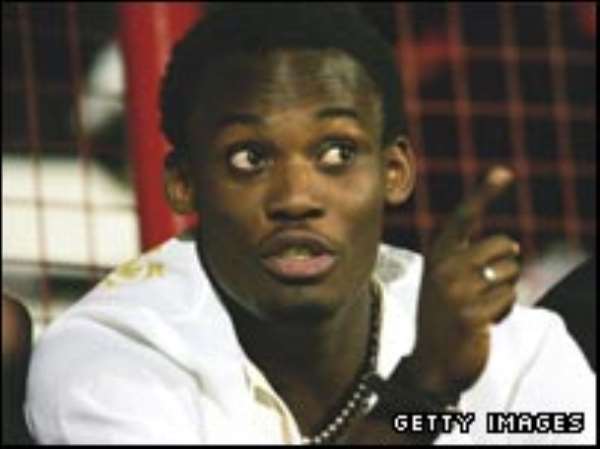 Essien suffered injury in Angola
Chelsea may have to reassess their January transfer window policy after the early diagnosis on Michael Essien's knee injury at the Africa Cup of Nations suggested that the midfielder would be out for one month.
 
The club have said they will not be able to make a clear assessment until the player returns to their Cobham training ground at the end of the week from Angola. 
The Ghana team doctor said the player will be out for a month with a partially torn medial collateral ligament in his knee and damage to his meniscus, although Chelsea are yet to confirm that.
Chelsea have primarily considered strikers in the transfer window – Luis Suarez and Sergio Aguero among them – but they have also had a tentative bid for Everton's Jack Rodwell turned down. 
Replacing a player of Essien's qualities is quite another question. 
They have plenty of midfielders who can deputise in the holding role, but Essien is much more effective when unleashed in a more advanced position.
Chelsea will wait until the player returns for any big decisions but his injury is, sustained in a training session, means that he is more than likely to miss the Arsenal game on 7 February. 
The 27-year old flew out to Angola last week having recovered from a hamstring injury and played as a substitute against Ivory Coast. 
He is reported to be on crutches and will miss Ghana's game against Burkina Faso tonight.
The injury is also bound to reignite the debate over compensation for club sides when a player is injured on international duty which began when Robin van Persie was seriously injured playing for the Netherlands. 
It is thought that the Ghana football federation do not have a policy that covers their players' wages.