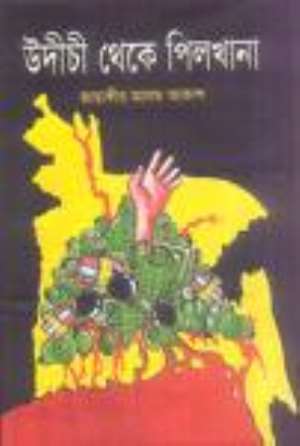 By Jahangir Alam Akash, Apology and withdraw is not enough for press freedom. Our clear demand is that, government should give punish immediately to the perpetrator those who are involved with journalists killings and torture. At the same time extra judicial killings should be stop for the greater interest of democracy and rule of law.
Government and RAB were apologized for recent incident of journalist Masum tortured as well as government was withdrawn to the responsible officer of RAB who was the perpetrator of Masum.
Please see the report of Human Rights Today. Info
http://www.humanrightstoday.info/?p=1347 Another journalist was brutally tortured by so-called elite force Rapid Action Battalion (RAB) in Bangladesh. Tortured journalist F M Masum is now under treatment in a private hospital in the capital city of Dhaka. Before this he had admitted in the Dhaka Medical College Hospital. Now he is not hearing in by his left ear after tortured. Journalist Masum is a staff reporter for the nationwide English daily New Age. He was tortured on 22nd October in his house in Dhaka.
Different media and human rights organizations demanded to judicial enquiry about the torturing of journalist Masum. After every incidents of journalist torture like Masum's case, the journalists and human rights organization were given their statement just for condemn and demanding to investigate same language.
But, we think only condemning and demanding for investigation is not enough. For stopping the torture should need exemplary punishment those who are responsible for every incident.
The BNP's Secretary General Khandaker Delwar Hossain also condemned the torture on journalist Masum and demanded legal action against the personnel involved in the incident. It is very funny because their government (BNP-Jammat alliance) was discovering the so-called elite force RAB. RAB activities are totally inhuman and unlawful. But, our blind media has always covering false statement giving by RAB and police regarding so-called crossfire killings without investigation. So, RAB know that the journalists always publishing false report about their illegal operations. That is why RAB getting courage to torture to the journalists. At least 5o journalists were tortured by RAB since 2004.
This is not a new history of brutal torture by RAB. RAB was also illegally arrested inhumanly tortured with electric shocked and detained to the Editor of the Human Rights Today. Info in 2007. Please watch these links about the RAB torture on the editor of the Human Rights Today.Info http://www.youtube.com/watch?v=1xzaCRYCkqs (BIHR part-1)
http://www.youtube.com/watch?v=BthGnl-WEGo (BIHR part-2)
http://www.youtube.com/watch?v=hnyyJHp3ET0 (BIHR part-3)
http://www.youtube.com/watch?v=H1G8BUvZ_mc (Unbearable time)
Background of journalist Masum tortured: According to the report of New Age, the Rapid Action Battalion on 22nd October, 2009 had tortured severely New Age staff correspondent FM Masum keeping him in detention at the RAB 10 headquarters at Dhalpur in Dhaka for about 10 hours and a half.
The battalion men picked Masum up from his rented house at Jatrabari in Dhaka at noon and severely tortured him in public. Masum was, however, released about 10:30pm reportedly after repeated interventions of the home minister and the home secretary, and he needed to be rushed in to the Dhaka Medical College Hospital for treatment.
According to Masum and spot accounts, a battalion team raided the house at 67, Dakshin Jatrabai, where Masum lives as a tenant, at noon for alleged involvement of the landlord in drug peddling. The battalion personnel also knocked on the door of Masum's flat. As soon as Masum opened the door, the battalion personnel slapped him, accusing him of being late in opening the door.
They started torturing Masum severely as he told them of his identity, according to spot accounts. Torturing him in public on the spot, the battalion men rubbed salt in the wounds and took him to the RAB 10 headquarters at Dhalpur. 'At the RAB office, they tortured me inhumanly saying, "We are taking our anger at Nurul Kabir [New Age editor] out on you",' Masum said in the hospital. Soon after Masum's detention, different battalion officers came up with different stories as reason for the detention. Some of them claimed Masum was found in possession of Pethedine, some said with Phensidyl (codeine) syrup while some others said they found him with prostitutes.
The battalion, when Masum was released, finally said they had picked him up for not cooperating with the law enforcement agency. The battalion reportedly requested several media houses not to run or print any report on the incident.
The battalion released Masum after the New Age people had to sign an undertaking in which it was written that he had been picked up and was being handed over to his colleagues 'in good health.'
He had marks of injury all over the body and his feet were swollen when he was released. Physicians in Dhaka Medical College Hospital advised a CT scan, which was later done.
The New Age people were earlier asked to sign an undertaking in which it was said that Masum had been involved in trading in drugs for long, but his colleagues refused to sign it. Masum also said the battalion personnel had videoed arranged sequences of seizure of drug substances from his room. He was also videoed along with the wife of the owner of the house, he said.
The home minister, Sahara Khatun, the home secretary, Abdus Sobhan Sikder, and the battalion's director general Hasan Mahmud Khandakar about 6:00pm told New Age that Masum would be released.
Masum, who received his master's degree in mass communication and journalism department in Dhaka University, earlier worked with the Bangladesh Today before joining New Age. He is an alumnus of the Barisal Cadet College.
Masum has written reports on extrajudicial killing such as the death in 'crossfire' or 'encounter' committed by the battalion and on illicit trading in drug substances. He has also written several reports on torture on newsmen across the country.
Why and how I was tortured by RAB?
Personally, I have also been victimized by the recent past authority for my activities as a journalist, writer and human rights activist. I was tortured for 15 hours. My crime was that I was made several investigative reports about the RAB's offenses of extrajudicial killings, Islamic militancy and Indigenous and minority torture as well as corruption and political terrorism.
I want to paint a picture of the violation of the rule of law and human rights in Bangladesh. The RAB arrested a terrorist named Benazir on May 2, 2007, on the charges of possession of illegal arms. While arresting him, they shot both of his legs in front of his minor daughter and his wife. Benazir is now crippled with two bullet marks on his feet. He is also detained in the hospital area of the Rajshahi central jail. The RAB did not find any arms in his possession. Another killing was happened in the name of 'Encounter' by RAB-5. RAB murdered a local Workers party leader Maznu Sheikh alias Kamrul Islam at Chotobongram in Rajshahi city on May 18, 2007. I reported about these on CSB News and broadcasted interviews of their relatives (wife, mother, brother and localities). In the same time I was published these report on the daily Sangbad and broadcasted in DW Radio.
When Benazir was shot, it was reported by me on CSB News. None of the RAB personnel who were involved in the alleged operation agreed to give statements in front of a television camera regarding the incident. In the evening, I send the report to our head office in Dhaka from our bureau office in Rajshahi. In a news bulletin broadcasted at 1:00 a.m. the following morning, the report was broadcast. Then, at 9:33 p.m. that evening, I received a call from RAB officer Major Rashidul Hasan Rashid. Soon as I As soon as I picked up the phone, the caller asked me why the broadcasting of the news piece about the RAB's operation was stopped after being aired only twice. In reply, I told him that "it is up to the head office." Major Rashid became annoyed with me and said, "You broadcasted this report intentionally." I replied, "It is my professional duty, nothing more than that." He asked, "Why did you broadcast someone crying and the statements of Benazir's wife and daughter?" In response, I asked him, "Do you want to know it officially?"
At this stage, Major Rashid became very rude. I cannot mention the words he shouted at me in our language, since the language was very bad. He was outraged and said, "If you fail to give the right answer about why you broadcast the report, then I shall take actions against you." I said, "I have not committed any crime." Major Rashid asked again, "Why did the other TV channels not broadcast the same report? You did it intentionally and your actions belong to 'anti-state activity'." He also said, "Make sure that you, any of your colleagues, and the CSB News camera are never seen within the jurisdiction and activities of the RAB. If they are, then the RAB will take action against you." After that, he hung up. I complained to the Asian Human Rights Commission and Amnesty International regarding this threat. Then an investigation was commissioned. After giving a detailed report, I signed my written statement, which was received with signature and official chop by the reader to assistant police commissioner in Boalia, Rajshahi on July 3, 2007. Mr. Golam Mostofa, the field officer of the National Security Intelligence questioned me regarding the said intimidation and threats, on July 15, 2007. Then, at around 6:00 p.m. on July 22, 2007, Mr. Moyeen, an inspector of the Special Branch of the city of Rajshahi visited my office and took my statement. Inspector Moyeen also asked about the threat I felt, and I replied that the RAB is involved in extrajudicial killings and I feared that I could become the victim of such a killing. I reported that I have been continuing my work, but I still worried that the RAB or his men might target me for further harassment or intimidation.
So I became a target. I have been charged multiple times with false and political motivated charges and have been arrested, tortured and detained. I was arrested from my house at midnight and tortured in front of my wife, child and rental house owners. I was taken to the RAB-5 office. I was hung from the ceiling with my hands tied with ropes and was beaten mercilessly on my feet and my back. I was kept hanging from the ceiling with ropes around my hands, with the mask on my face. And also they gave me electric shocks. When I was being tortured I was being shouted at with words like: "Will you do the Benazir report again…?" "Litchi garden report again…" 'Khairuzzaman Liton's family report again…" Now face the consequences; son of a pig… son of a bitch…" etc. The RAB would like to be able to kill me, and officially call the killing a "crossfire" or "encounter."
RAB sent me to the local police with the charge under the section 16(2) of Emergency Power Rules 2007. I was under medical attention in the Rajshahi central jail for 10 days. As a new detainee, I was sent to the case table in front of the jail house's trial court on my first day. When I went to case table, two fellow inmates had to hold me on both sides. I had no power to walk. I could not even sit properly, but could only put pressure on one side of my rear, when sitting. I broke into tears. Many cases were lodged against me. I felt I was being prepared to be killed in a "crossfire" or "encounter."
There is more shocking news I have learned about a key perpetrator, Major Rashidul Hassan Rashid, an RAB military officer who played the leading role in the extrajudicial killings of Ahsan Habib Babu, a student's league leader; Kamrul Islam, alias Maznu Sheikh, a Workers Party leader; Ali Jafor Babu, a prominent businessman; and about twenty others. Some people like Benazir and a jail guard, Shahebul Islam, were highly affected and disabled by their torture. Major Rashid has been recruited to serving in the U.N. peacekeeping mission in the Ivory Coast; he joined the UN mission on July 10, 2008. This makes it clear how well the Bangladeshi authorities look into human rights abuses and treat the victims and the perpetrators. This personal history it's a black chapter in my life.
In conclusion we want to say that, the so-called crossfire, encounter or gunfight stories which made by RAB-police are totally false than reality. Terrorism never combat or control by state killings, we believe. Establish to rule of law is very essential for control to terrorism.
Killings without justice!
http://www.humanrightstoday.info/?p=1345
By Jahangir Alam Akash, The term "extrajudicial killing" means execution without justice. This is a grave human rights violation. It's both a violation of Bangladesh's constitution and of the UN's Universal Declaration of Human Rights. But these types of killings still occur frequently in Bangladesh.
The State Minister for Home Affairs and the Prime Minister of Bangladesh openly support the extrajudicial killings, despite the fact that Bangladesh signed the Universal Declaration of Human Rights and the Convention Against Torture. Not only that, the constitution of Bangladesh also safeguards the right to life.
The government of Bangladesh has been violating the constitution and Universal Declaration of Human Rights since 2004. According to Art. 35(5) of the constitution of Bangladesh and Art. 5 of the Universal Declaration of Human Rights, "No one shall be subjected to torture or to cruel, inhuman or degrading treatment or punishment." And according to Art. 3 of the constitution of Bangladesh, "Everyone has the right to life, liberty and security of person." But, in practice, Bangladesh does not ensure the right to life and has not complied with the Universal Declaration of Human Rights and the constitution of Bangladesh.
We can see that state institutions such as the judiciary, the rule of law, regulations, the constitution and the national assembly have been disabled. The media's role regarding extrajudicial killings covered up under reports of "crossfire", "gunfights" or "encounters" is negative and constrained. The media has only been publishing the normal reports about these encounters filed by the RAB or the police themselves.
A few human rights organizations have long been asking the government to stop the killings, terming them "extrajudicial". Moreover, the High Court of Bangladesh, on June 29, 2009, asked the government to explain why killing people without a trial, in the form of extrajudicial killings, is not being declared as illegal, and why measures are not being taken against the perpetrators. After this ruling, we still haven't seen anything happen.
Extrajudicial killings continue even in violation of the High Court's ruling. How can they continue? It's very alarming for human rights, democracy and the right to life. And why is the High Court silent regarding this gross human rights violation?
Both governmental and nongovernmental sources have said that the death toll has reached 115 from such extrajudicial killings - labeled as "crossfire" killings, "encounter" killings or "gunfight" killings by the Rapid Action Battalion (RAB) and the police - since Jan. 6, when the Awami League-led government assumed office. In Bangladesh, we have a so-called democracy, but there is no rule of law. Every day sees more killings of citizens by the state machinery, killings which are both well-planned and covered up.
The government of Bangladesh has been violating the constitution and the Universal Declaration of Human Rights day after day since 2004. In 2004, the BNP-Jamaat government made a decision about extrajudicial killings and formed the RAB. From March 26, 2004 until Oct. 21, 2009, around 1,600 people have been killed without justice.
The government of Bangladesh has sided with the extrajudicial killings. Prime Minister Sheikh Hasina has also said, in an indirect way, that extrajudicial killings will continue. She spoke clearly, upholding "crossfire" killings. What was said by our popular Prime Minister Sheikh Hasina in New York is very unfortunate for the rule of law, democracy, the constitution, and the Universal Declaration of Human Rights, as well as the people of Bangladesh. (For more information, go to http://www.humanrightstoday.info/?p=1267)
Sheikh Hasina talked with journalists in New York on Sept. 27, 2009. Referring to "crossfire" killings at the time, she said, "I do not believe in extrajudicial killings. But if anyone launches an armed attack (against a law enforcer), then they shouldn't be allowed to kill them like sitting ducks." (Source: Bdnews24.com)
In conclusion, I want to say that the reports of so-called "crossfire" killings, "encounter" killings or "gunfight" killings that are made by the RAB and the police are totally false. I believe that terrorism should never be combated or controlled through state killings. It is the establishment of the rule of law that is essential to control terrorism.