EFFECTS OF INTEREST RATES ON BUSINESS DEVELOPMENTS IN GHANA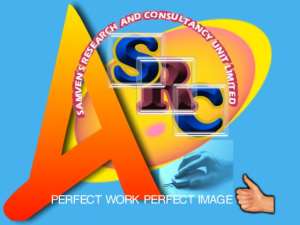 ABSTRACT
This study examined the effects of interest rates on business developments in Ghana.
The convenient sampling procedure was used to select thirty (30) enterprises and four banks for the research. Regression analysis was the major statistical tool used to analyze the data collected. SPSS and Microsoft Excel software were used for the analysis.
From the research, it was found out that the higher the interest rate, the lower the demand for loans. In addition, high interest rates cripple infant industries. That is, higher interest rates tends to have an adverse effect on the development or growth of businesses in Ghana since they depend very much on availability and accessibility to funds at reasonable or favourable rates.
TABLE OF CONTENTS
CONTENT PAGE
ABSTRACT ii
ACKNOWLEDGEMENT iii
DEDICATION iv
LIST OF TABLES 21-26
LIST OF FIGURES 9-38
Chapter 1-31
1. INTRODUCTION 1
Background of the Study 1
Statement of the Problem 2
Aims and objectives of the Study 3
Research Hypothesis 4
Limitations of the Study 4
Definition of Terms 5
2. LITERATURE REVIEW 6-18
3. METHODOLOGY 19-20
4. DATA ANALYSIS AND INTERPRETATIONS 21-28
5 SUMMARY, FINDINGS AND RECOMMENDATIONS 29-31
REFERENCES 32
APPENDICES 33-41
[AUTHOR]For full Version of this project Contact SAMUEL OBENG
SAMVEN'S RESEARCH AND CONSULTANCY UNIT LIMITED
P.O.BOX GP18174, ACCRA
Location: Nungua-ACCRA, BEHIND THE WASHING BAY, NEAR NUNGUA KANTAMANTO/BARRIER
Email: [email protected]
Tel: 0244085917/0285312881
Our Services
Market/Any Business and Educational Research
Business Forecast
Data Analysis
Business Plan/Proposal
Thesis/Dissertation/Project Work Training
Research Training
Research Software Training (e.g. SPSS)
Graphic Designs
Website Designing and Hosting
Video Editing and Photo Slides Making
Document Burning on CD /DVD
Printing Press
And Any other Business and Educational Consultancy