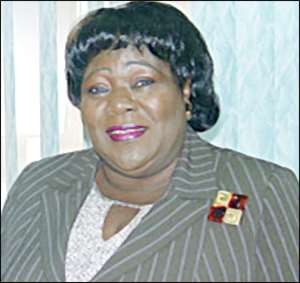 Prof Ndi Okereke-Onyuike Recent developments in the capital market has shown that foreign investors are gradually coming back into the Nigerian market and this was reinforced by a team of investors from Merrill Lynch who visited the Nigerian Stock Exchange (NSE) Wednesday.
The seven-man team comprising equity analysts, asset managers and investment bankers, Wednesday, visited the NSE on exploratory mission. The team was led by an analyst, Aleksandar Andjelopoly of Merrill Lynch.
The visit which came a day after the cross-border listing of 4.6 billion ordinary shares of Pinnacle Point Group plc, a leading South African company on the NSE, is seen by market observers as a vote of confidence on the nation's stock market.
Speaking on behalf of the group, Andjelopoly said that there were ample opportunities in the Nigerian market which were begging to be tapped, noting that the group believed in the stock market. He promised that the visit would bring money into the market.
He informed the operators on the trading floor that he understood the global mood of the stock market, adding that Nigerian capital market remained on a fast lane to recovery. He made the observation in his capacity as a stockbroker and therefore assured Nigerian investors that the problem would soon be over.
Introducing the group to stockbrokers, director-general of the NSE, Professor Ndi Okereke-Onyiuke said that the group was in touch with investors that could be trusted, adding that they were in the country because they believed there was a lot to benefit from investing in the market.
She stressed the fact that the fundamentals of the companies quoted on the exchange are still very strong and, therefore seized the opportunity of the visit to call on Nigerians to come back to the market before foreign investors take advantage of the lower prices of the stocks in the market.
Doyen of the day, Samuel Olayemi, assured the visitors of the readiness of the market for foreign investors, and that they would not regret coming to Nigeria. He equally commended the director-general of the NSE for her positive moves to improve the market, and assured that very soon the market would begin to improve. 
Source: Business Day