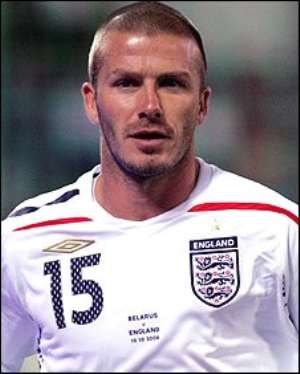 AC Milan get to keep David Beckham. Yet the Los Angeles Galaxy also get him back as well.
How are both things possible? Well, according to the latest reports, the pieces have fallen into place and the midfielder has also ponied up a significant chunk of change to make the deal happen.
The two clubs will share Beckham in 2009, before Beckham exercises an out clause in his contract at the end of the year. Beckham will finish the Serie A season with AC Milan. He will then rejoin the Galaxy, though he cannot play games until the MLS transfer window opens in July.
The two sides seemed far apart financially even as recently as last week, when AC Milan was reported to have offered only 3 million, while MLS and the Galaxy were holding out for at least ten million.
The shortfall was apparently made up by Beckham himself, according to the Los Angeles Times.
"Part of the money will come from AC Milan as payment for the extended loan, with a further payment coming at the time of the eventual transfer. Milan's total is more than the $3 million the club initially was offering.
"A larger amount will come from Beckham himself as compensation for leaving MLS with two years still remaining on his contract."
Beckham started his MLS career in 2007 as a midseason replacement, after finishing off a winning season with Real Madrid, but his exertion to play in both campaigns proved to be a tragic mistake, as he was badly injured and contributed little that first year.
However, he was also not successful in LA the following season, when the Galaxy again failed to reach the playoffs.