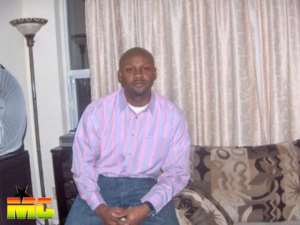 Last week, I wrote a passionate article titled "President Mills hates Akans....." that generated much readership on this site. However, I am not that surprised that it got so much attention; because it spoke truth to power and it was bold. As soon as I saw Mr. Mills' final proposed cabinet list, I knew it was not diverse and representative enough of Ghana. Anyhow, in reading and often replying the many responses and emails to the article, I realised the need to do some analyses of President Kufuor's cabinet. I decided to use President Kufuor's first cabinet since that compares best with President Mills' first.
To refresh your memory, the final list of President Mills' cabinet as reported right on this site, are as follows: Dr. Kwabena Duffuor, Minister of Finance; Mrs. Zita Okaikwei, Minister of Information; Lt Gen. Rtd. J. H. Smith, Minister of Defence; Moses Asaga, Minister of Water Resources, Works and Housing; Joe Gidisu, Minister of Roads and Highways; Alhaji Muntaka Mubarrak Muhammed, Minister of Youth and Sports; Alhaji Mohammed Mumuni, Minister of Foreign Affairs and Regional Integration; Dr. George Yankey, Minister of Health; Kwesi Ahwoi, Minister of Food and Agriculture; Stephen Kwao Amoanor, Minister of Employment and Social Welfare; Alexander Asuom Ahinsa, Minister of Chieftaincy and Culture; Cletus Avoka, Minister of the Interior; Joseph Yela Kyere, Minister of Local Government and Rural Development; Mrs. Huliti Alhassan, Minister at the Presidency; and Azong Alhassan, Minister at the Presidency.
Earlier nominees were Mike Hammah, Minister of Transport; Alex Tetteh-Enyo, Minister of Education; Ms. Hannah Tetteh, Minister of Trade and Industry; Dr. Oteng Adjei, Minister of Energy; Mrs. Betty Mould Iddrisu, Minister of Justice and Attorney-General; Ms. Akua Dansua, Minister of Women and Children's Affairs; Mrs. Juliana Azumah Mensah, Minister of Tourism; Collins Dauda, Minister of Lands and Natural Resources; Haruna Iddrisu, Minister of Communications; and Ms. Sherry Ayitey, Minister of Environment, Science and Technology.
I was later corrected by many that Ms. Akua Dansua is actually Ewe. So, it seems that the only Akans who are not Fantes in Mr. Mills' cabinet are Dr. Kwabena Duffuor, Dr. Oteng Adjei, and Alexander Asuom Ahinsa. Now, considering that non-Fante Akans are roughly 45% of Ghana's population, how can anyone justify such an under-representation, especially factoring in the fact that President Mills won Western and Brong Ahafo, albeit, in the 2nd round, which are majority Akan regions, got a not so insignificant 42% and 28% of the votes in Eastern and Ashanti regions respectively. I also see only a couple of Fantes in the cabinet.
Many of us remember how President Kufuor (whom I criticise often even though I am a strong NPP supporter and proud of it) was given so much flak by NDC propandists for not having a diverse cabinet. Now, looking back, it seems clear that President Kufuor's cabinet was well-balanced. In fact, except for one major error in initially not having a cabinet minister from the Upper West, which was corrected within the fist term of President Kufuor, during his first reshuffle, his cabinets were quite diverse.
Here is President Kufuor's First (January, 2001) Cabinet:
• H.E. John Agyekum Kufuor - President of Ghana – Ashanti Region
• Mr. Kwadwo Baah Wiredu – Ashanti Region
• Mr. Albert Kan-Dapaah – Ashanti Region
• Dr Kwame Addo-Kufuor - Ashanti Region
• Hon. Dr. Richard W. Anane – Ashanti Region
• Mr. Alan Kyeremanten – Ashanti Region
• Hon. Edward Osei Kwaku – Ashanti Region
• H.E. Aliu Mahama - Vice President of Ghana – Northern Region
• Hon. Madam Hawa Yakubu - Upper East Region
• Hon. Malik Al-Hassan Yakubu – Northern Region
• Alhaji Mallam Issah - Northern Region
• Hon. Charles Bintim – Northern Region
• Prof. Christopher Ameyaw Akumfi – Brong Ahafo Region
• Hon. J. H. Mensah – Brong Ahafo Region
• Hon. Yaw Osafo-Marfo – Eastern Region
• Hon. Hackman Owusu-Agyeman -Eastern Region
• Hon. Nana Addo Dankwa Akufo-Addo - Eastern Region
• Hon. Felix Owusu Agyapong – Eastern Region
• Mr. Jacob Otanka Obetsebi-Lamptey – Greater Accra Region
• Hon. Prof. Mike Oquaye – Greater Accra Region
• Hon. Cecilia Bannerman – Greater Accra Region
• Major (Rtd) Courage Emmanuel Kobla Quashigah – Volta Region
• Miss Elizabeth Ohene – Volta Region
• Hon. Papa Owusu Ankomah – Western Region
• Mrs. Gladys Asmah – Western Region
• Dr. Paa Kwesi Nduom - Central Region
• Miss Christine Churcher - Central Region
• Hon. Kwamina Bartels - Central Region/although he was MP in Greater Accra
I have indicated where Mr. Kufuor's cabinet members hail from. I am sure I may have the odd mix-up in my analyses above. However, the general thrust of the analyses seem clear. Obviously, one cannot help but give President Kufuor his due in terms of trying to at least seek a good regrional and ethnic balance in his cabinet. The same cannot be said of President Mills' cabinet. He has a skewed cabinet.
We cannot buy the nonsense that the only thing that matters in the makeup of a cabinet or any other organisation is competence. Other factors must come into play along with competence. There are always qualified and trustworthy cabinet members from all facets/regions of the society/country for any President to choose from to server. Factors like loyalty, regional, ethnic, sexual and religious balance and the population composition of the country have to factor in as well. It is certainly not up to NPP folks to tell President Mills who to put in his cabinet - that will probably be stupid of him to be listening to such folks anyway. However, he must be severely criticised for not having a cabinet that so woefully underepresents the nearly 50% of the population that is Akan.
As a Student of politics, an Activist and a strategist, I also know Mr. Mills DID know exactly what he was doing by these choices (but such a discussion will be left for another day). I do not question any designated cabinet member's competence. However, we have to all realise that diversity is impotant for our country and any other country, for that matter. I spend a lot of time trying to make the party I love the NPP to be more diverse especially at the Presidential Candidacy level. So, my objective is not to pick on any tribes or people but only to point out unfairness, divisiveness/divide-and-conquer and/or lack of diversity and to help find ways to bring all our peoples together.