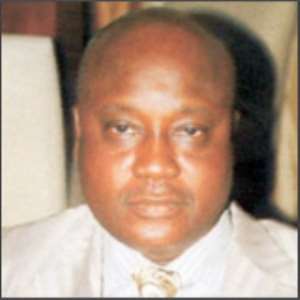 We have nothing to fear but fear itself, said a Franklin D. Roosevelt. And a Elie Metchnikoff said, needless fear and panic over disease and misfortune that seldom materialize are simply bad habits. By proper ventilation and illumination of the mind it is possible to cultivate tolerance, poise and real courage. A life lived in fear is a life half lived. - Spanish proverb.
Regarding the above statements, I was among those who were living in fear to celebrate this year's Christmas in the Port Harcourt city following the attack at the Hotel Presidential, Port Harcourt, Rivers State, last December 31st night by armed men identified to be militants. (Some say they are hoodlums). But the quick intervention of the Commissioner for Information Rivers State, High Chief Ogbonna Nwuke, has rekindled my hope. This hope was rekindled when a group called Poet Against Child Abuse (PACA) paid a visit at the office of the Commissioner recently in Port Harcourt, to ascertain the security consciousness of the Governor Chibuike Amaechi-led government of Rivers State come this year's Yuletide season which is less than four weeks today.
Nwuke in his soft-speaking manner assured the group that the state and its people have nothing to fear as peace and normalcy can be seen is being restored to the state. "The Governor has said it the umpteenth time that his government is ever ready to grant amnesty to any repented cultist or militant or miscreant, " he opined. Following that, he said that the governor is running a government devoid of segregation and division irrespective of tribal inclination and is ever ready to carry every body along, with due process in place.
Buttressing his point, Nwuke quoted the sayings of Herbert Hoover, "Older men declare war. But it is the youth that must fight and die". He argued the intelligence of any youth going to fight a war he didn't bargain forgetting that he of she has a brighter tomorrow than the older people. He advised youths that it is fatal to enter any war even with the will to win it. He warned that youths should tow the line of peace.
Like the President of the USA., Mr. George W. Bush made a confessional statement thus, "Time is passing. Yet, for the United States of America, there will be no forgetting September the 11th. We will remember every rescuer who died in honor. We will remember every family that lives in grief. We will remember the fire and ash, the last phone calls, the funerals of the children". Nwuke said that Christmas is a good time, a kind time, for forgiving and paying charity. It is a time when men and women fling their apartments wide open for all and sundry to enter. "And the presence of a cheerful family agog to each other is the best of gifts during the yuletide season," he said.
Especially the youths, Nwuke warned that no one should exhibit unusual behaviours during the season. But rather, people should see the period as a time in every year when people should obey their cosmic impulses and quench the habit of biasness and abrogate thoughts against humanity.
Briefing the group, the Commissioner was highly agog saying that the season makes an old man's heart grow mild, remember childhood memories, as children wear their best clothes otherwise called 'Christmas clothe' and play around and see every Christmas tree without disparity. He quoted a Laura Ingalls Wilder, "Our hearts grow tender with childhood memories and love of kindred, and we are better throughout the year for having, in spirit, become a child again at Christmas-time".
Like a Charles Dickens said, "I will honour Christmas in my heart, and try to keep it all the year". Nwuke remembered the words of a W.T. Ellis, and quoted. "It is Christmas in the heart that puts Christmas in the air". To him, Christmas means fellowship, feasting, giving and receiving and a time for good cheer, and not a time for worries and quarrels. He said that it was the features mentioned before that makes men keep an appointment with Christmas. He said that even an adult finds it difficult to sleep on Christmas eve because of the rattling joy it circulates.
In his words: "Christmas is an intoxicant, but people should make it ecstatic instead of a poison". Down memory lane, Nwuke quoted a Dave Barry: "In the old days, it was not called the 'Holyday Season'; the Christians called it 'Christmas' and went to church; the Jews called it 'Hanukkah' and went to synagogue; the atheists went to parties and drank. People passing each other on the street would say, 'Merry Christmas!' or 'Happy Hanukkah!' or (to the atheists) 'Look out for the wall!'
He said that as Christians, we need not 'look out for the wall' but say, 'Merry Christmas'. "Anybody who would want to quench the kindling fire of hospitality in Port Harcourt and its environs, it is not funny that the person might live to regret his living as Governor Chibuike Amaechi-led administration wants every person in the state to be wreathed in smiles".
Concluding. As the group wanted to leave his office, Nwuke becomes a frair and blessed the group members, saying, "It's jouyous to be peaceful and peace-loving. May peace be your gift and the gift of our lovely state". And the group in a thunderous voice, shouted, "Amen".
Odimegwu Onwumere, writes from Oyigbo, Rivers State. +2348032552855. [email protected]