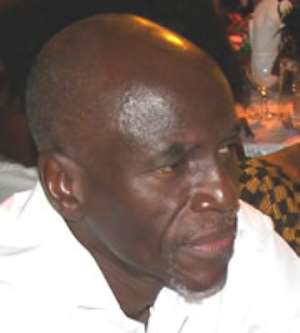 A member of the Ghana Bar Association (GBA), Mr. Akoto Ampaw, has noted that successive governments had failed to pass the Right to Information Bill into law, crucial though to the development of Ghana's democracy.
Speaking at a day's workshop on the Right to Information Bill at Cape Coast, Ampaw said for the past 16 years, governments had not been able to pass the bill into law, and as a state that has signed various human rights treaties, such a bill should have been passed long ago.
He has therefore impressed upon any party, which becomes successful after the December election, to pass the bill into law, to help move Ghana's democracy forward.
Nana Oye Lithur, Africa Regional Coordinator of the Commonwealth Human Rights Initiative (CHRI), said when the bill is passed into law, it would help fight corruption in both private and public sectors, as it was a citizen's right to ask government for any information.
She said the media stood a better chance of informing the citizens better , without speculations.
Mr. Affail Monney, Ghana Journalist Association (GJA) Vice President, said information was the oxygen for democratic development, as well as the mainstay of journalism.
Osabarima Kwesi Atta II, Omanhen of the Oguaa Traditional Area, could not comprehend why the bill had not been passed over the years, and impressed
upon the people to make meaningful inputs to make it better for Ghanaians.
Mr. A. Tuffuor, a lecturer at the University of Cape Coast, who chaired the function, said the life of people in the world was being shaped by information, and that information was the necessary tool for the development of individuals, organisations and the country as a whole.
He, therefore, urged government to expedite action on the passage of the bill into law, citing his experience with the Ghana Education Service (GES) in Cape Coast, as an example of where clearance must be sought from Accra before getting access to information.