The senior management team of Zain Ghana, led by its Country Manager, Mr Philip Sowah, has paid a courtesy call on the Ga Mantse Tackie Tawiah III, and the Ga Traditional Council, to formally introduce the company to them and inform them of the imminent launch of their services in Ghana.
They informed the Council that Zain, which is currently operating in 22 countries in Africa and the Middle East, was happy to be present in Ghana, which is a leading country in the sub-region.
A statement from Zain in Accra on Friday said the company planned to launch its operations by the end of this year and was looking forward to introducing world class telecommunications services to Ghanaian subscribers, who had been short-changed by existing service providers for far too long.
The delegation was encouraged by the establishment of an Educational Endowment Fund by the Ga Traditional Council, as education was a key focus of its corporate social responsibility initiatives, and pledged their support to this fund by contributing to it.
The Ga Mantse reiterated the importance the government attached to ICT as a tool for development and was pleased that despite the current level of competition in the telecommunications sector, Zain Ghana, appeared ready to meet this challenges head on. He welcomed the Zain Group to Ghana and gave his blessing to their operations.
Mr. Sowah and his delegation, presented gifts, which included drinks and Zain-branded merchandise, to the Ga Traditional Council. They also donated a carton of schnapps and cash to the Council for the final funeral rites of the Nai Wulomo who died recently.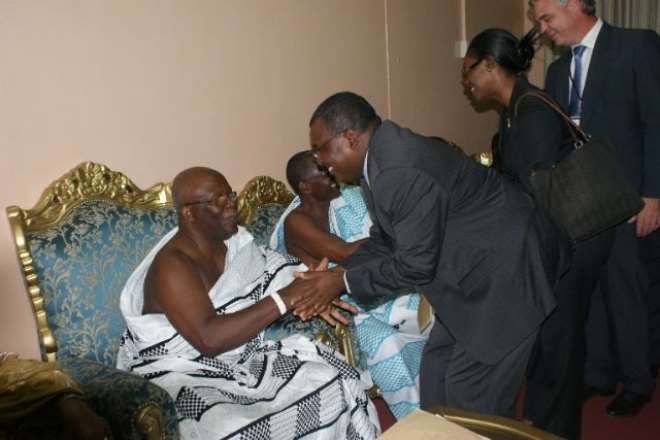 The Country Manager, Philip Sowah in a warm hanshake with the Ga Mantse,next to him is Ursula Owusu the Corporate and External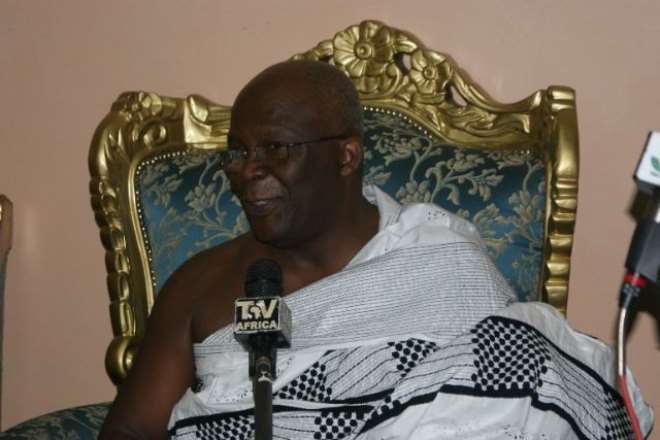 Ga Mantse reponding to the call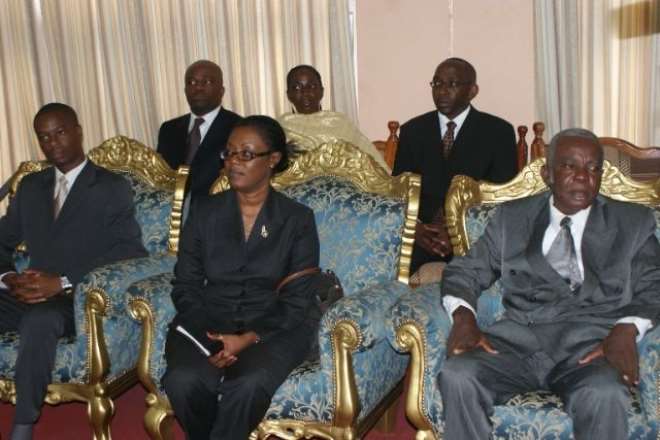 cross-section of the delegation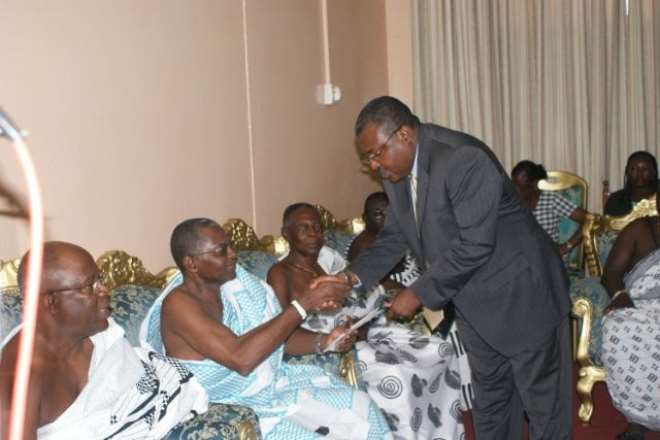 Country MAnager, Philip Sowah presenting a cheque to Ga Traditional Council