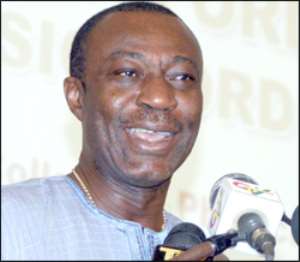 The quest to integrate the West Africa sub-region received a further boost yesterday when the 25th Annual Ordinary Session of the Council of Bureaux meeting which will facilitate the implementation of the ECOWAS Brown Card Insurance Scheme began in Accra.
The meeting, which is being attended by insurance players in the country and others from some ECOWAS member states as well as members of the Council of Bureaux, will end on Friday.
The ECOWAS Brown Card Scheme, one of the very first protocols to be implemented out of the various ones that have been effective since the formation of ECOWAS in 1975, will facilitate trade, commerce and trans-human settlement when it comes into effect.
It will also ensure a fair and prompt compensation to victims of motor accidents and facilitate the settlement of compensation to motorists from ECOWAS sub-region after the occurrence of motor accidents.  
Tony Elumelu, Head of Supervision at the ECOWAS Commission, said serious attention should be attached to the ECOWAS Brown Card, thus the scheme should be democratize in national legislations.
He added that the impediments to the scheme such as harassment of drivers by some security personnel should be eliminated.
Dr. Anthony Akoto Osei, Minister of State at the Ministry of Finance and Economic Planning, launching the session, said Ghana will continue to support and consolidate the gains of ECOWAS, hence the Ghana government is prepared to put the necessary framework in place to regulate the harmonized compensation system.
He added his voice to the impediments including delays in settlements of motor claims as well as harassment and often abusive and arbitrary arrest of foreign drivers in certain ECOWAS countries, which he said will make it difficult for the intended objectives of the scheme to be achieved.
The minister of state challenged the delegates to critically examine the scheme and formulate solutions aimed at making the scheme more efficient and competitive.
"We would need an extensive public information and sensitization campaign on the Brown Card Scheme to help our citizens understand the need for the scheme."
He urged the ECOWAS Commission to include insurance sector in its priority action programmes and seek to strengthen the partnership between ECOWAS Commission, the Brown Card scheme and other similar integration institutions.
The Accra meeting is expected to adopt a harmonized document on compensation for damages occasioned by road traffic accidents.
By Charles Nixon Yeboah