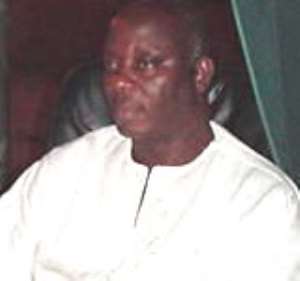 The General Secretary of the Christian Council of Ghana, Rev. Dr. Fred Degbe has asked Ghanaians to hold political parties to their promises.
He said students particularly must not just vote for political parties but should note their promises through their manifestoes and make sure that they implement promises made during campaigns.
Rev. Dr. Degbe was speaking at the launch of the Students' Representative Council (SRC) week celebrations of the Institute of Professional studies (IPS).
He stressed the need for Ghanaians to hold governments accountable by participating actively in governance.
Chairing the ceremony, Rev. Degbe advised the students to support their leaders to work towards achieving the aspirations of the institute.
He called on the leadership of the SRC to prioritise the needs of the students in all their decisions.
Transparency and accountability, according to him, were things the SRC must be guided by.
He expressed the hope that the student leaders will work efficiently to enhance the image of IPS.
Addressing the students, the president of the National Union of Ghana Students (NUGS), Ishmael Tweneboa-Kodua expressed that the course content of the country's educational system was not relevant to industry.
He commended the students of IPS for choosing the theme: Improving the quality of tertiary education to meet the ever challenging needs of Industry; the role of government and industry.
"It is proper that we, students who bear the brunt of the moribund nature of our educational system, begin to focus attention on the problem and try to create the platform for a passionate discussion of the issues."
He bemoaned the irrelevance of course content of educational institutions to solving the country's problems.
The NUGS president praised the management of IPS for introducing innovative courses in the institute.
He said NUGS was "committed to ensuring that all progressive minded school authorities have the necessary backing to implement policies that are in the interest of students even if initial difficulties have to be faced."
He was however quick to add that the union will resist attempts any school authorities to take students for granted.
"The display of intolerant exclusiveness, and a belligerent sense of supremacy vis-à-vis students by some school authorities is particularly worrying.
"For most of us, the utter indifference to the value of student interest and concerns and the unmitigated hostility to our leaders shown by some institutional heads is a great shock because one would have thought that they are there to protect our interest and not rival us to supremacy."
Mr. Tweneboa-Kodua appealed to the IPS management to involve the SRC in all decisions to enable the student leaders truly represent their colleagues.
On the December elections, he appealed to the Electoral Commission to put its house in order and deliver credible elections to the country.