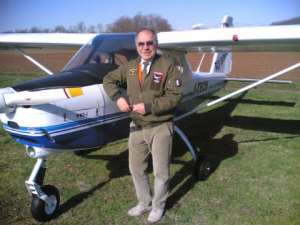 Hi everybody,
I am an Italian private glider, airplane and helicopter pilot. I did a free fall course too and I can ensure you
it is a real exciting experience to jump from an aircraft at about 4,000 meters, to fall for about 60 seconds at 200 km per hour and than to open the parachute an do an other five minutes flight before to reach the ground very softly. In Italy even a lot of nice girls practise this sport.
I have already been in Ghana. I have been in Accra and in Cape Coast. Once I did a flight by a Cessna 172 over Volta Lake and Akosombo taking off from Afienya airfield. I have enjoyed that flight and I should like to come back sometimes and do other flights.
That is the reason of this blog. To contact all people with the same passion of mine and exchange the experiences.
Flight is my passion and working with Italian Civil Aviation Authority I have had the opportunity to cumulate a big experience in more than twenty years.
So if I can be helpful in improving the flight activity in Ghana, I shall do it with pleasure.
Well, I hope to receive your comments soon.
Medase
Enrico the Pilot
[SENDPHOTOS]15145[/SENDPHOTOS]