Zoomlion Fumigates Accra Drains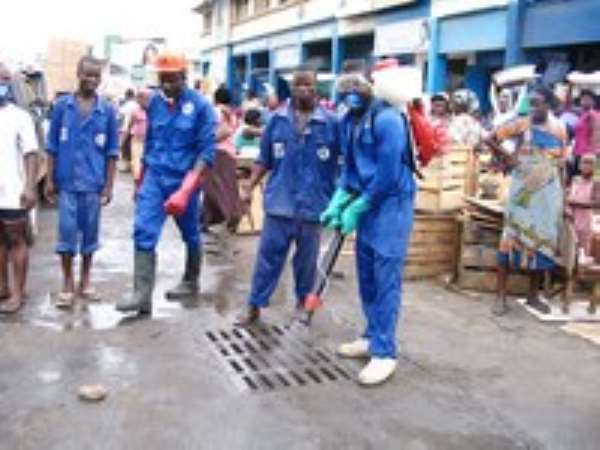 Officials of Zoomlion fumigating drains at the Makola Market in Accra.
This was during an exercise by the company to disinfest and fumigate drains in the central business district.
Mr Robert Cole-man, Accra Zonal Supervisor in charge of disinfestation and fumigation of the company, said they have been mandated by the Accra Metropolitan Assembly (AMA) to undertake the exercise to rid the area of rodents and insects to prevent contamination of water and food.