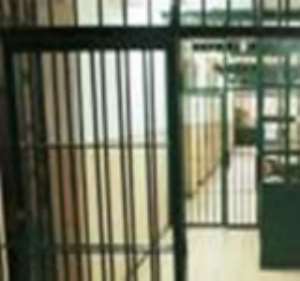 The Legal Resources Centre (LRC) has petitioned the Electoral Commission (EC) to register the country's prisoners to vote in the December elections.
It said denying prisoners their right to vote was a violation of their fundamental human right.
Speaking to Joy News, the head of the centre, Mr. Edward Amuzu quoted Article 42 of the 1992 Constitution which stipulates that any citizen, above 18 years and of sound mind has the right to vote.
He said remand prisoners particularly needed to be allowed to vote because of the presumption that one is innocent until proven guilty.
Mr. Amuzu admitted that making provisions for prisoners to vote could have security implications for EC officers.
He however pointed out that such difficulties could not be used as an excuse to deny prisoners their right to vote.
He indicated the LRC's preparedness to pursue the matter to the High Court and even the Supreme Court to ensure that justice is done.
Contributing to the debate, Constitutional Lawyer, Nana Asante Bediatuo said the right to vote was an important one which could not be denied anybody.
He said the Representation of the People's Law which could be used to explain why prisoners were not allowed to vote because there are no polling in prison clearly contravened the provisions of the Constitution.
Story by Malik Abass Daabu