GJA invites entries for media awards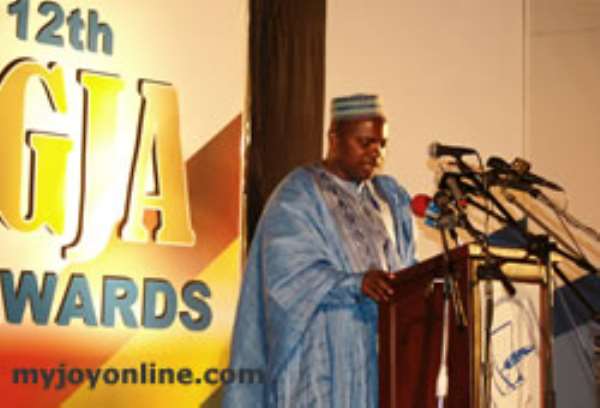 The National Executive Committee of Ghana Journalists Association (GJA) is inviting entries from members for the 13th media awards competition scheduled for August 16.
A statement signed by Mr Bright Blewu, GJA General Secretary, said entries expected to cover works from January 1 to December 31, 2007 were opened to its members in the print (News Agency inclusive) and electronic media except members of the National Executive and Awards Committees.
It explained that the awards, which would be in four categories, in addition to the Journalist of the Year award, would consider nominations from the public and the Awards Committee.
The statement noted that although entrants might submit entries for all categories, not more than three published works should be submitted for any category.
However, one work could not be entered in more than one category.
It said every entry should state the category being applied for and include the name, address and telephone number of applicant.
This should be addressed to "The Chairperson, Media Awards committee, Ghana Journalists Association, Box GP 4636, Accra, or through direct delivery to the Ghana International Press Centre.
The deadline for submission of entries is 17:00 hours on Monday April, 28, the statement said, adding "The GJA is not bound to give awards in any category if no entry merits an award".
Category one, with separate awards for radio, television and print, would be for News Reporting and Features.
The second category, which has only one award for both the electronic and print, has this year introduced modifications to include reporting on Health/Road Safety, Parliamentary/Political Reporting and Crime/Court Reporting.
Category three would specifically go to the best columnist in the print and the fourth would award Best Talk Show on Radio, Best Talk Show on Television, Best Layout and Designed Newspaper, Human Rights and Peace-Building among other specialities.