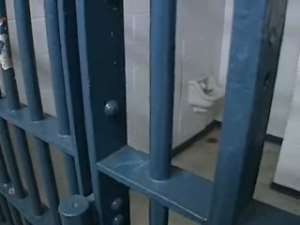 The unlawful and indiscriminate killings and detention of Ghanaians all over the world should be given consideration by the government. The jumping to death of a Ghanaian, Michael Osei in Amsterdam, the killing of Ghanaians in Gambia, the alleged killing of some Ghanaians in Nigeria after our victory over Nigeria, the execution of four Ghanaians by Libyan authorities and many more that I cannot elaborate here are testimonies of the inhuman treatment Ghanaians suffer at the hands of the people they go to live in their countries.
The president and his men should do more to curtail this incidence. Ghanaians are very hospitable people and do welcome all manner of people with open arms. I wonder why Ghanaians are given bad treatment whenever they travel to other countries. "Tit for tat" they say is fair play but Ghanaians have never exacted revenge for wrongs other people commit against them. Ghanaians have always exercised restraint and shown magnimity in all their handling of other nationals. I expect our brothers and sisters in other parts of the world to treat us with the same respect.
I am really saddened by the lackadaisical attitude shown by government authorities whenever such issues of maltreatment against Ghanaians nationals are mentioned to them. I was dumbfoundedly angry when the Minister of Foreign Affairs, Osei Akwasi Adjei on Fox FM, a local radio station in Kumasi said he was not ready to even talk to a Ghanaian lady in Nigeria to find out the truth or otherwise of a story on the alleged killings of Ghanaians in Nigeria after the Blacks Stars-Super Eagles match. This is what he told the host of the programme and listeners, "I can take the number of this lady but I will not talk to her because I don't the kind of person she is, she might not be telling the truth." This same minister today Wednesday 20th February 2008, made this same remark when the same station and the host asked him to talk to some Ghanaians in Libyan prisons and this is what he "it is not true the guys are talking to him from prison" but my worry is whether they are speaking from a prison cell or a detention camp or whatsoever, the Foreign ministry and the like should do something to save the lives of Ghanaians abroad and stop making excuses for their inefficiencies on such matters.
Mr President please wake up and do more to save the precious lives of Ghanaians abroad especially those in Africa countries.