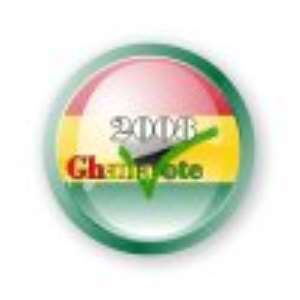 My humble plea to Ghanaians in and outside the country is for us to conduct an election campaign devoid of insults, acrimony and lies. How can somebody just stand up and malign a presidential hopeful as being a drug addict or someone who is sick of so-and-so disease or illness. When did these people become experts in drug addiction related issues and specialist doctors. Why would we sit down for these people to peddle lies about men who would come January 2009 led this country. In fact, these people should be called to order.
My plea once again goes to the leading members of the political parties. Great men like Asiedu Nketiah, Tony Aidoo, Asamoah Boateng, Lawyer Owusu Afriyie and the like should exercise a great sense of decorum and professionalism in their speeches both on and off air so that we the younger ones can learn from them. We cannot sacrifice the relative peace we have in this country for this election. As a matter of fact some countries in the advanced world even envy the peace we are enjoying and so I expect all Ghanaians to join me in the quest to consolidate this peace.
As the adage goes "there is no place like home" and so let us make this place our home. SHALOM, Peace to all Ghanaians in and outside the country.
Another issue of concern is for the Electoral Commission (EC) to listen to the cries of Ghanaians and change the election date which falls on a Sunday. After all, the election is for us as Ghanaians and once the laws were made for us and not we for the laws, I am definitely sure the EC would have the ear to listen to us. Remember about 65% of Ghanaians are christians and would be observing the holy sabbath in appreciation of the wonderful works of God and so please Dr. Afari Gyan and his men and women at the EC should give us a more favourable answer in this regard.