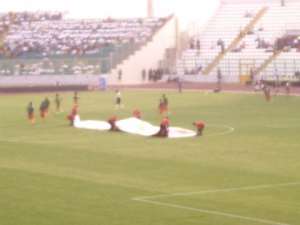 GHANA, the gateway to Africa shall really share passions at the centre of the earth today. They shall beat Nigeria by a respectable goal margin of two. In fact, the Nigerians should not forget Griffin Park in Brentford where we demolished them by four good goals to their poor one. We are definitely going to repeat the dose today and they should better watch out.
The philosophy of host and win is still fresh in our minds and Nigeria can never be a stumbling block to this objective. The only way we recoup all the investments in resources namely moneyand time is to win the cup.
The eagles can fly but surely they cannot get to the STARS. We are in the reckoning for the cup. Go Black Stars Go!