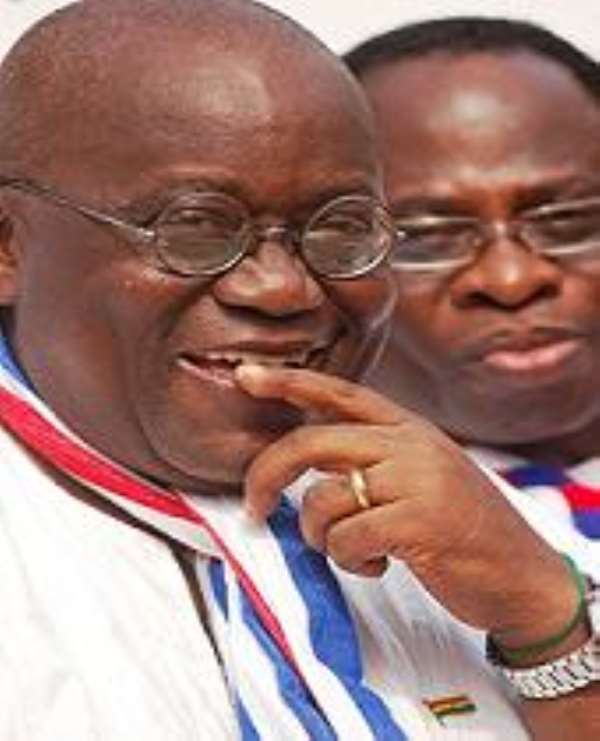 We the executive members of "Friends of Hackman" of New York/New Jersey would like to convey our heartfelt congratulations to you on your election as the NPP's flag bearer for the 2008 presidential elections. We join all your supporters around the globe to congratulate you for a job well done. Your election is a test of democracy at work in Ghana and we all take pride in this achievement. We also congratulate the organizers of the NPP congress for a job well done.
With the congress over, it is time for all NPP supporters to come together behind you as our elected leader of the party to claim the presidency of the country. We the "Friends of Hackman" of New York/New Jersey are behind you and we pledge our total support to you as our party leader. We are very confident that you will eventually be elected the next president of our great republic. We believe that you will make a great leader and make all Ghanaians proud.
We also commend all the other presidential aspirants for making democracy work in Ghana, we are very proud of you all.
Dr. David Yamoah, Organizing Secretary