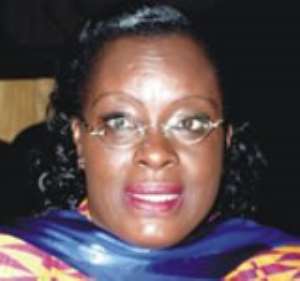 Ms Gloria Akuffo, Minister of Aviation, on Thursday inspected the progress of work on upgrading projects at the Takoradi Air Force Station.

Mr Seth Armah, Resident Engineer and Air Commodore Sampson Oge, Station Commander, took the Minister round.

The projects included the rehabilitation and expansion of the airport runway, terminal and control tower and the construction of a VIP lounge.

Sonitra and Consar Limited are the contractors on the projects.

Ms Akuffo expressed satisfaction about the progress of work, saying, the projects would be ready for the Ghana 2008 tournament.

She said the first phase of work on the runway would be completed for the tournament and the second phase would be considered after the tournament.

Ms Akuffo said the upgrading of airports at Takoradi, Tamale and Kumasi should continue after the tournament to make Ghana the hub of aviation and to enable the airports to handle international flights.