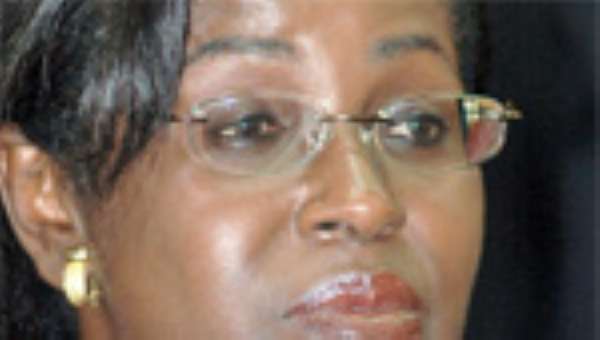 Celtel International BV has finally entered the telecommunication industry after paying $115 million to government as part of the transaction purse of Western Telesystems Limited (WESTEL).
The receipt of the payment represents transaction payment of its shareholding in WESTEL and concludes the Sales and Purchase Agreement (SPA), a statement issued by the Ministry of Information and National Orientation said.
The statement, which was signed by Oboshie Sai-Cofie, the Minister, said this leaves a balance of $5 million subject to the completion of due diligence by the time of assumption of the company by Celtel.
It said the transfer of Western Wireless International's 66.67 percent shares to the Government of Ghana in 2005 and the need to secure strategic investment to re-position WESTEL as a significant telecommunications service provider in the country necessitated its privatization.
The statement recalled an earlier statement issued on October 24, 2007 about the conclusion of negotiations for the divestiture of WESTEL, stating that a price offer of $120 million had been agreed for 75 percent shareholding, following extensive negotiations.
Celtel's holding in WESTEL is expected to be reduced to 70 percent within three years, when it releases 5 percent of its shares in addition to those to be released by the government and floated on the Ghana Stock Exchange to benefit Ghanaians.
Under the agreement, $25 million due the National Communications Authority and payable over an 11-year period of the licence's lifespan was reduced to $15 million, and paid outright as part of the offer price of $120 million.
The outright payment is actually a deal struck to save government some money.
It was also made clear that Kinz Telecom, as the highest bidder for WESTEL, was not able to fulfill its undertaking to make payment within an agreed stipulated period, hence, the government invited Celtel as the next successful bidder into the negotiations.
A subsidiary of Kuwaiti company, Zain (formerly named MTC), Celtel is one of the largest telecommunications company in Eastern and Southern Africa and currently operates in Nigeria.
Its one network service is currently operational for 160 million people across six nations in East and Central Africa.