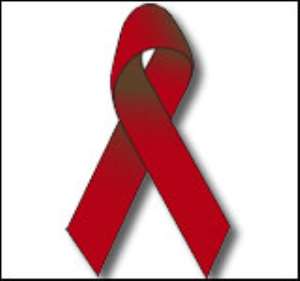 HIV/AIDS Counsellors, particularly those from the Northern Region, have been advised to keep confidential reports of people diagnosed to be HIV positive to encourage voluntary counselling and testing.
Mr Anthony Sopah, a resource person from the Ghana Health Service (GHS) gave the advice at a three-day HIV/AIDS sensitisation workshop for District and Institutional Heads of the Department of Social Welfare in Tamale on Friday.
Mr Sopah said it was unprofessional for counsellors to reveal the status of People Living With HIV/AIDS (PLWHAs) adding: "The practice deters people from accepting to be counselled and tested."
Mr Kofi Klutsey, Northern Regional Director of the Department of Social Welfare, said the workshop would equip participants with the requisite knowledge on counselling PLWHAs.
He said issues of HIV/AIDS required a holistic and multi-sectoral approach, which would help society to change its attitude towards sex and how to co-exist with people living with the disease.
Mr Klutsey said with support from the Ghana AIDS Commission the department had counselled over 300 traditional rulers and opinion leaders in the Northern Region
He said containing the HIV/AIDS pandemic had also become a responsibility of the department since it was involved in advocacy and hospital welfare services.
"As social workers in the hospital setting, we are bound to deal with clients including people living with HIV/AIDS.
"Since the disease is stigmatised, we need to be guided by the right counselling techniques to deal with PLWHAs and their family members" he said.