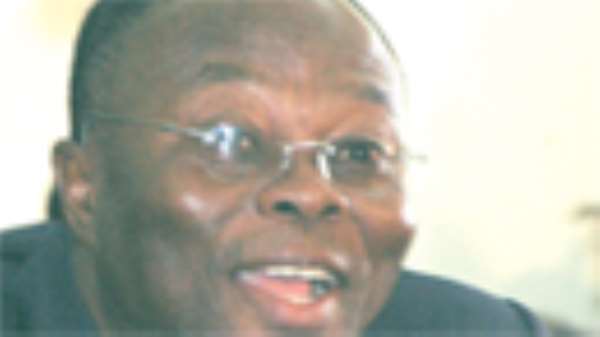 FINAL EVALUATION of the short-listed companies gunning to take over Ghana Telecom (GT) has commenced.
The exercise, which is expected to last for the next couple of weeks, will enable the two transaction advisers, Ecobank Development Corporation (EDC) and Societe General to assess the bidding companies' financial status regarding how much they will invest in GT and their expansion plans among others.
The exercise will also provide opportunity for the bidding companies to table down their business plan proposals regarding investments in both landline and mobile services.
According to the criteria, the investor is required to be an existing telecommunication operator with at least one million landline subscribers and six million mobile subscribers.
It is also required to triple the current mobile subscriber base within three years, along with fixed line capacity increases.
France Telecom, Portugal Telecom and Singapore Telecom are in pole position to take over GT though Telkom South Africa has a strong chance to also own a stake in GT.
With government intentions to offload about 66 per cent of its stake in GT to a strategic foreign investor with expertise in the telecom industry and the financial wherewithal to push the company forward, these companies are regarded as having the financial muscle, not only to own GT but to push the company forward.
CITY & BUSINESS GUIDE gathers that Singapore Telecom is seeking advice from Merrill Lynch, one of the world's top investment advisers to outwit the other competitors to eventually win the bid.
It will be recalled that the Minister of Communications, Dr. Benjamin Aggrey Ntiamoah in a recent interview with CITY& BUSINESS GUIDE, said the privatization of GT was on course as the two transaction advisers were doing everything possible to get an eventual winner to take over the operations of the company before the end of the year.
GT is currently rated around $500 million with its subsidiary, OneTouch now back in contention with MTN, competing feverishly to own a sizeable subscriber base. Onetouch has over one million mobile subscribers, representing 19 per cent of the market share.
When the evaluation is completed, government is expected to retain about 20 percent stake with the remaining shares offloaded on the Ghana Stock Exchange.
By Charles Nixon Yeboah