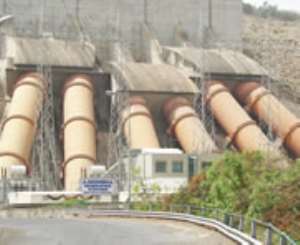 The Volta River Authority (VRA) is dead broke.
A proposal it sent to the Public Utilities Regulatory Commission (PURC) reads "VRA is not in a position to meet its operating cost and other financial obligations and covenants in full…"
"The debt profile of VRA amounts to over USD200 million as at 31 August, 2007…"
VRA's debts include US$16.74 million owed to Sahara Energy for crude oil purchases and US$88.35 million for LCO Cargos not covered by Government of Ghana.
A Tico BiII of US$4.82 million for July and a ClE power purchase of US$7.33 million have also not been paid.
The VRA admits that medium and long term loan repayments due to the European Investment Bank amounting to US$6.15 million and US$3.88 million owed to Tsakos have not been paid.
The VRA has also not been able to pay US$85.8 million owed to various commercial banks in the form of short term loans.
As at December 2006, the VRA's total indebtedness amounted to US$50 million.
This means that in a relatively short period of eight months, the VRA's debt profile shot up by as much as US$150 million.
The situation is expected to get worse next year when the amount of power to be generated from the Akosombo and Kpong hydro projects is expected to be reduced.
The VRA says that "Based on the computed cost of supply of¢0.l046/Kwh in 2008, there will still be a net loss of GH¢158 million but a cash surplus of only GH¢2.67 million.
The VRA's statistics are deeply worrying.
It says that in 2007 when the energy crisis occurred, Ghana produced 3,370 Gwh of hydro electricity.
This will however reduce in 2008 to 3,000 Gwh clearly indicating that less hydro power will be produced in 2008 than 2007.
The shortfall will be made up with more expensive thermal power.
Energy experts predict that utility tariffs will rise by about 50 per cent before the end of December 2007.
More tariff increases will be expected early in 2008 in order to offset the indebtedness of the VRA.