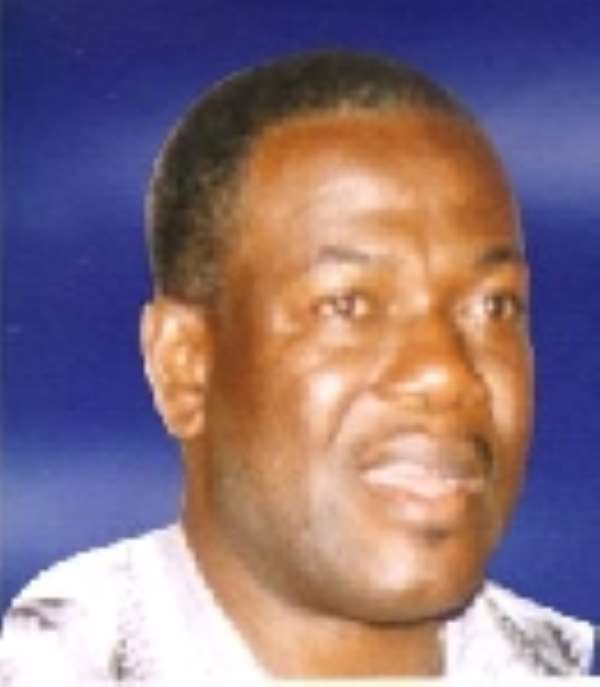 Mr Kofi Dzamesi, Volta Regional Minister
Government spent about 22 billion cedis to improve on educational infrastructure in the Volta Region, last year, Mr Kofi Dzamesi, Volta Regional Minister announced at Agbozume at the weekend.
He said currently 54 on-going projects in the sector in the region included rehabilitation and construction of classrooms, science facilities, assembly halls and teachers' bungalows from the basic to tertiary level.
Mr Dzamesi said SOME Secondary School at Agbozume, selected for the model school programme in the Ketu District would soon see a massive build up and improvement of its facilities as part of the plan to enhance enrolment and improvement in education in the country.
He was addressing the 40th anniversary celebration of SOME Secondary, under the theme "SOSEC at 40, An Overview of the Past, the Present Challenges and the Way Forward".
Mr Dzamesi commended the high level of discipline and academic performance, despite the conditions under which the school was operating and said their efforts would be rewarded.
The Volta Regional Coordinating Council (VRCC), he said was concerned with the upsurge and infiltration of vices such as occultism, drug abuse and promiscuity in schools and pledged that the VRCC would fight them in order not to destroy the future leaders of the country.
Mr John Dorkenoo, SOME Headmaster said student population stood at 476 from 34 when the school started in 1966 and the teaching staff of four now stood at 20.
He said the academic performance was on a steady growth, obtaining 99 per cent last year but lack of adequate facilities including an assembly hall, accommodation for both teachers and students were "negative images" on SOSEC, which made it unattractive to Junior Secondary School leavers in the area.
Mr Dorkenoo appealed to Ketu District Assembly to rehabilitate the access road to the school.
Awards were presented to 89 people, made up of 63 special awards and 26 for academic work.
Master Proper Abomega, a Senior Secondary School (SSS) three student was adjudged the overall best student.