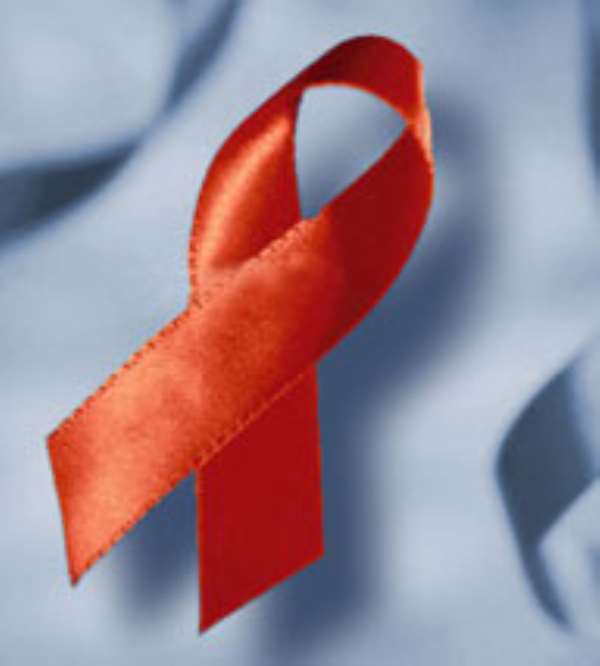 The Ghana Prisons Service is to organize workshops on HIV/AIDS for the inmates at the Nsawam, Koforidua and Akuse prisons to help raise their knowledge on the disease and its dangers to their life, their families and the country.
During the workshops, the prisoners would break into groups and with the support of resource persons, be given the opportunity to discuss the topic into detail and come out with their own suggestions on effective ways of controlling the spread of the disease in prisons.
A Deputy Superintendent of Prisons (DSP), Rev. James Tetteh of the Nsawam Medium Security Prisons, disclosed this at the Second Quarter Meeting of the Eastern Regional AIDS Committee at Koforidua on Thursday, in brief on what the Service was doing to help control the spread of the disease in the prisons in the region.
He said the Prison Service had been organizing lectures and Voluntary Counselling and Testing (VCT) for the prisoners but very few of the male inmates had been volunteering for testing.
Rev. Tetteh said currently, the Service had a record of only five inmates in the region who, had tested HIV positive and were receiving regular treatment.
In answer to questions by some members of the committee, he said the prisoners had been sensitised to report the slightest sex-related attempt by their colleagues on them, while Prison Officers had also been vigilant, saying as at now, no homo-sexual incident had been reported in any of the prisons in the region.
An Assistant Director of the Department of Social Welfare in-charge of Community Care Programme, Mr Tetteh Quarshie, said UNICEF had provided 34.1 million cedis to the Department, which had been used to pay for the health insurance premiums of 341 Care Givers in seven districts in the Eastern Region.
He explained that, the payment of the premiums was to enable the 580 Orphans and Vulnerable Children (OVC) that are being cared for by the Care Givers to enable them also benefit from the Health Insurance Schemes.
Mr Quarshie said the 341 Care Givers were identified in the New Juaben, Manya Krobo, Yilo Krobo, Asuogyaman, Kwahu West, Akuapem South and Fanteakwa districts.
The Regional Focal Person, Ms Golda Asante, said the Regional AIDS Committee would be organizing visits to the districts, to monitor OVCs and Non-Governmental Organisations (NOGs) dealing with People Living With HIV/AIDS (PLWHAS) to find out, if they had put in place the new structures agreed upon by the region to empower the PLWHAs to be among the executive members of the various organizations seeking their welfare.
Audio File Available