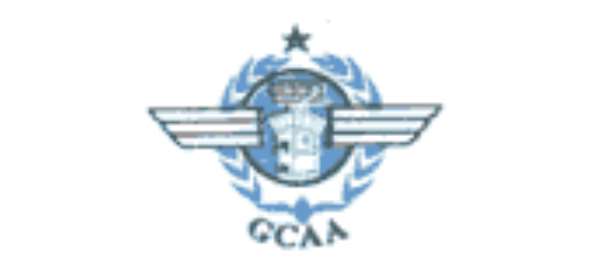 The Ghana Civil Aviation Authority (GCAA) has introduced new security measures at the Kotoka International Airport to address security concerns expressed by the travelling public.
This follows a recent publication in the newpapers on the lack of adequate security at the land side of the airport which threatened to undermine the authority's efforts in promoting the airport as the preferred aviation hub of the West African sub region.
Public Affairs Manager of the GCAA, Eric Noi said that an intensive campaign had started to increase public awareness that the airport and its environs are restricted areas and that anybody found loitering would be arrested and prosecuted.
He said security at all access control points (landside), which was normally the responsibility of the police, had now been augmented with personnel of a private security company.
"In due course this would be beefed up with close circuit television to cover the public areas such as the frontage of both arrival and departure halls and the car parks to facilitate identification and subsequent apprehension of people with suspicious characters who lurk around the airport," he said.
The GCAA was also working on the lighting system at all dark areas in the night to ensure adequate illumination, he said.
On recalcitrant motorists who park at unauthorized places, Mr. Noi said, "We are working hard to ensure that they stay within the law. Within this week all such motorists could be arrested and made to pay the appropriate fines."
Mr. Noi said there had not been any disruption in flight movements despite the robust and stringent measures adopted to ensure that no prohibited items are sent on board a departing aircraft or carried into the country on arrival.
"We have so far not experienced any cancellation or delays. Both scheduled and non scheduled flights have been operating without any hitch."
A number of people who spoke to the Times commended the GCAA management for taking prompt action to address the general security situation at the airport.
A passenger, Vivian Addo, expressed satisfaction at the arrangement at the frontage of the departure hall and said "this is indeed a good sign for the promotion of tourism."
Another passenger who gave his name only as Ben said "One can now feel safe and relaxed because the usual hassle here is no more."