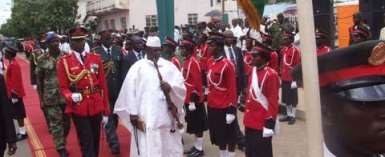 Saturday, July 24, 2010
Last Thursday marked 16 years since President Yahya Jammeh came to power in a bloodless military coup that ousted one of ...

There are some people in this world, who always love to misunderstand friends and hug the enemies. But, when the realization comes, they always feel guilty of their actions.
By: Salah Uddin Shoaib C

Blog Authors
Blog Categories