Administrative Assistant – Multinational Group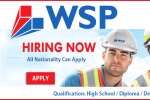 We are seeking for a passionate Corporate Administrative Assistant of WSP Group's Corporate Head off...
Cashier - Multinational Group
Posted by Christopher Cole on Tue, 21 Nov 2017 -
Accountancy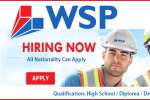 We are currently seeking sharp, skilled and motivated Cashier/Accounting Assistant to supervise and...
Regional Sales Representatives need Urgently
Regional/District Sales Managers oversee the selling activities of a company in a given geographical...
HOUSE HELP NEEDED AT TESHI
HOUSE HELP NEEDED AT TESHI AT THE AGE OF 18 - 23YRS,CALL HOUSE HELP NEEDED AT TESHI...
JUMIA JFORCE
Purchase products for people on www.jumia.com.gh and get paid attractive bonuses and commission. Be...
JOB VACANCY
A reputable financial company seeks the services of the following for immediate employment 1. Mob...
Finance & Procurement Facilitators Needed Urgently
Posted by Leoba Chideya on Fri, 13 Oct 2017 -
Education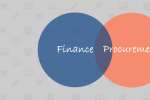 Training Facilitators Wanted 1. Public Procurement, Supply Chain and Contract Management Training...

"Be far away but near to God."
By: FRANCIS TAWIAH(Duisb